Side-by-side comparison
Trying to decide between two models? There is a lot more to this sort of decision than price, so we see if we can help you decide which is best for your needs. This product comparison article is just one in a series titled 10 Best Wireless Headphones for Working Out in 2020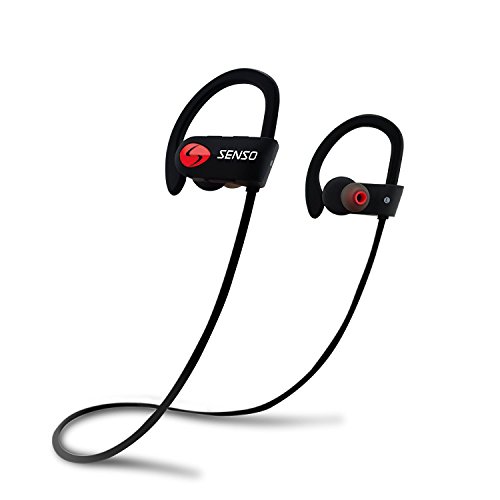 Everyone has different preferences, and we hope our frank reviews will make your decision easier. First, we will take a look at the SENSO Bluetooth Headphones, Best Wireless Sports.

The challenger is the ONUKI i100 Bluetooth Headphones.
HEAD TO HEAD COMPARISON
SENSO Bluetooth Headphones, Best Wireless Sports
ONUKI i100 Bluetooth Headphones
KEY FEATURES
+ Secure over ear hooks.
+ Noise canceling.
+ High performance.


+ Top-quality parts selected.
+ Well-manufactured.
+ Noise canceling tech.
+ Great battery life.


WHAT OUR TEAM THOUGHT
They outperform many Bluetooth headphone models on the market, we are impressed by a lot of SENSOs products and they are waterproofed to the same extent as a high end model - great for sports.
They are a highly popular product that produces excellent sound from quality parts and they still come in with a price tag below the fifty dollar mark.
Would you like to know more?
Check out Music Critic's in-depth reviews which includes these two plus other potential contenders.
Find more comparisons: