Side-by-side comparison
Today's product comparison has Music Critic comparing the Otium Audio Bluetooth Headphones to the TREBLAB XR800 Bluetooth Headphones. Not sure which is right for you? Read on and find the perfect item for your needs. If you would like to see more product comparisons and reviews in this category, click here.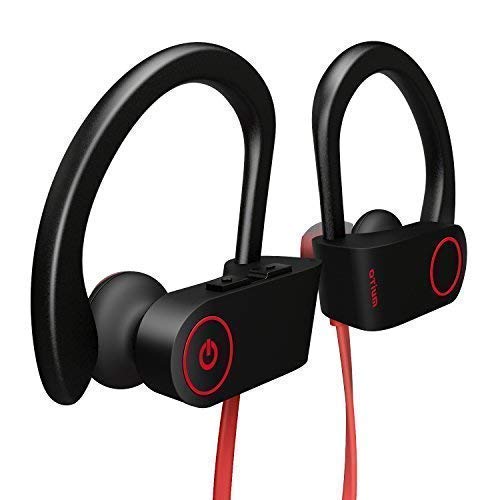 Contestant number one is the Otium Audio Bluetooth Headphones.

The second product we are looking at in this head-to-head review is the TREBLAB XR800 Bluetooth Headphones.
HEAD TO HEAD COMPARISON
Otium Audio Bluetooth Headphones
TREBLAB XR800 Bluetooth Headphones
KEY FEATURES
+ IPX7 waterproofed.
+ Great quality bass.
+ Low price.


+ High fidelity audio.
+ Over-ear hooks to maintain positioning.
+ Reasonable price.
+ Noise cancellation.
+ Decent battery life.


WHAT OUR TEAM THOUGHT
These in-ear headphnes are great value for money. The bass is definitely richer than other similarly priced sets, giving you the best wireless workout you can get.
These are some of the best working out headphones. They provide great sound and cater to a variety of wearers' needs. They feature decent water-resistant technology and are reliably built.
Discover more
Check out our article 10 Best Wireless Headphones for Working Out in 2020 for more info.
Similar Product reviews: