1-v-1 Product Comparison - the Korg Pitchblack Chromatic vs the xGuitarx X9 Mini
Music Critic review products for professionals and enthusiasts, and are designed to help making a choice easier. There is a lot more to this sort of decision than price, so we see if we can help you decide which is best for your needs. This article is part of a series called 10 Best Tuner Pedals in 2023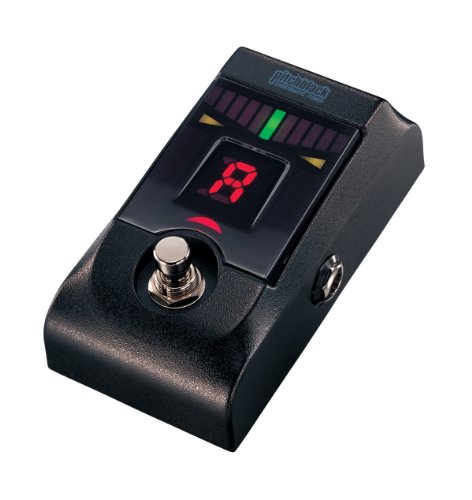 First, let's have a look at the Korg Pitchblack Chromatic.

Now we will have look at an alternative, the xGuitarx X9 Mini.
HEAD TO HEAD COMPARISON

Korg Pitchblack Chromatic

xGuitarx X9 Mini

KEY FEATURES

+ True Bypass.
+ Highly accurate.
+ From one of the most successful industry companies.



+ Simple layout screen.
+ Suitable for bass as well as electric guitar.
+ Muted tuning.
+ Flat tuning.



WHAT OUR TEAM THOUGHT

The Korg Pitchblack Chromatic tuner sales really speak for themselves it is undoubtedly one of the most popular on the market it screen is awesome and is degree of tuning accuracy is next to immeasurable.

This mini pedal tuner offers a variety of tuning and some features beyond what we typically find on a budget tuner pedal providing low value versatility.
Want to find out more?
You might also be interested in Music Critic's in-depth article on this topic, 10 Best Tuner Pedals in 2023.
Related head-to-head product reviews: