Compare the BOSS TU3 Chromatic to the TC Electronic PolyTune 3 Polyphonic
Music Critic review products for everyone, from professionals to enthusiasts, and are written in plain English to make it easier to understand the options available and decide between them. There is a lot more to this sort of decision than price, so we see if we can help you decide which is best for your needs. You might also be interested in our article 10 Best Tuner Pedals in 2023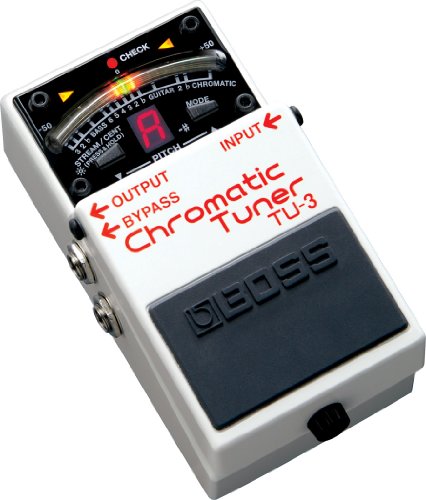 Everyone has different preferences, and we hope our frank reviews will make your decision easier. First, we will take a look at the BOSS TU3 Chromatic.

Next up is the TC Electronic PolyTune 3 Polyphonic.
HEAD TO HEAD COMPARISON

BOSS TU3 Chromatic

TC Electronic PolyTune 3 Polyphonic

KEY FEATURES

+ True Bypass switch
+ 21 segment LED display meter.
+ Guitar or Bass suitable.



+ Polyphonic/chromatic/strobe tuning.
+ Upgraded auto-sensing LED display.
+ On board buffer with traditional true bypass option.



WHAT OUR TEAM THOUGHT

The BOSS TU3 Chromatic
 tuner is a streamlined version of arguably the top tuner on the market going it functions in a range of tuning methods at the touch of a button and accommodates for a wide range of non-standard guitar and bass types which gives them an edge over other pedal competition.

The response on this TC Electronic PolyTune 3 Polyphonic tuner pedal is incredible, the continuous streaming tuning visuals provided by the buffer is genial.
Discover more
Check out Music Critic's in-depth reviews which includes these two plus other potential contenders.
Related head-to-head product reviews: