1 on 1 Testing
Music Critic review products for everyone, from professionals to enthusiasts, and are written in plain English to make it easier to understand the options available and decide between them. Find out what separates these two items with the full comparison review below. If you find this article interesting, you might also want to read Top 10 Best Trumpet Brands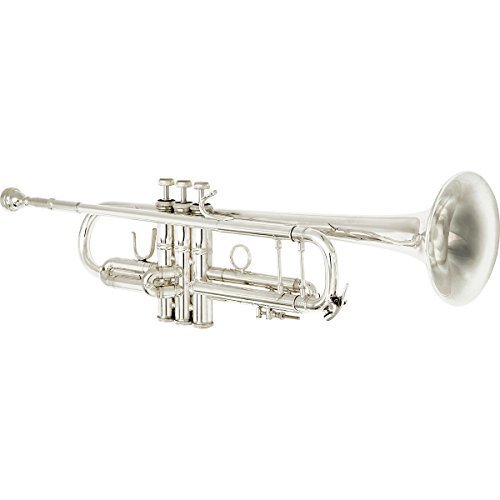 Contestant number one is the Bach Stradivarius 180S37. There are trumpets, and then there are trumpets, if you know what we mean… If you start googling around for good trumpets you will soon come across Bach Stradivarius 180S37. This brand has extremely many satisfied customers that are absolutely in love with their trumpets. There are reviews to find online from trumpeters who have played this Bach Stradivarius 180S37 trumpet for decades. Bachs trumpets are perfect if you want to achieve a beautiful clear tone, and especially good for being able to reach those high notes properly.

Now we will have look at an alternative, the PJean Paul USA TR-430. The time has come for us to take a look at our first trumpet, Jean Paul USA TR-430. We wanted to start off our list with a great trumpet that you just can't go wrong with, and we're thrilled that we found this one!
Taking a closer look at the features of the Bach Stradivarius 180S37
If you want to buy one of the best trumpets on the market that are still in a reasonable price-range, this Bach Stradivarius 180S37 is the one to go for!
A good look at the PJean Paul USA TR-430
The first thing we noticed when reading reviews was that people seem to be extremely satisfied with it. It has lots of 5-star reviews, and it has a full, rich tone. The advanced student trumpet has an adjustable third trigger which is great because it means that you can adjust it so that you can have a natural hand position, which is not only ergonomic but good for your technique.
HEAD TO HEAD COMPARISON
Bach Stradivarius 180S37
PJean Paul USA TR-430
KEY FEATURES
+ Stradivarius Series Bb trumpet
+ Beautiful sound quality
+ High-quality brand
+ Good for professional level trumpet players


+ Bb trumpet
+ Nice tone
+ Adjustable third trigger
+ Accessories included


WHAT OUR TEAM THOUGHT
This Stradivarius Series Bb trumpet is perfect for advanced trumpeters who are buying a trumpet to last them indefinitely. This is not a trumpet that you'll eventually have to upgrade from, but one that you will love to play for decades to come. Sure, it does cost a bit more than some others, but remember that you get what you pay for. An instrument is most often an investment and an item that you are going to keep for many years, so it makes sense to get the best one you can afford! If you read through this list to find the best trumpet out there, then you've found it! The quality of this Professional Series Bb trumpet is amazing and it sounds wonderful.
This advanced student trumpet is great for trumpeters who are moving on from being a beginner to learning more complicated repertoire and wants to upgrade a cheaper instrument to something proper. It will make it easier to play fast pieces and reach high notes and develop your technique. It sounds great and everything you need is included. The adjustable third trigger will enable you to develop your technique as you improve your skill levels.
Read our full review
Check out Music Critic's in-depth reviews which includes these two plus other potential contenders.
Related head-to-head product reviews: