1 on 1 Testing
Music Critic review products for professionals and enthusiasts, and are designed to help making a choice easier. Not sure which is right for you? Read on and find the perfect item for your needs. Click here if you would like to see more product reviews in the same category.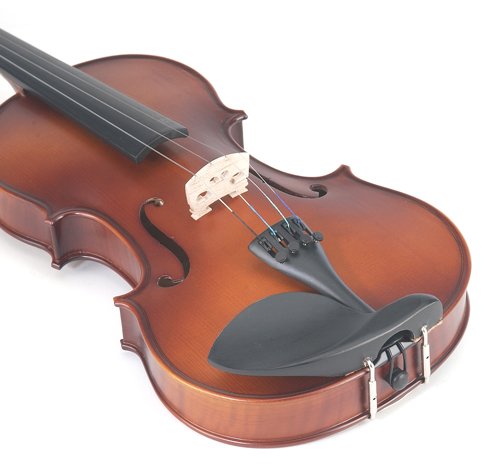 Let's get started by taking a close look at the Mendini MV300 Solid Wood Satin Antique.

The challenger is the Fiddlerman Artist Violin.
HEAD TO HEAD COMPARISON

Mendini MV300 Solid Wood Satin Antique

Fiddlerman Artist Violin

KEY FEATURES

+ Unbleached horse-hair bow
+ 1-year warranty
+ Includes lightweight hard case
+ Great entry-level price



+ Handcrafted
+ High-quality craftsmanship
+ Made from solid wood
+ Phenomenal sound
+ Ebony fittings



WHAT OUR TEAM THOUGHT

Quality entry-level musical instruments can be extremely hard to find, especially since it's difficult to use quality material and still have the price of the sales stay low. However, Mendini has managed to marry those two concepts together. They have violin outfits both for adults and children and in plenty of colors. This will certainly attract any enthusiastic child or adult ready to play; being able to customize your Mendini violin is a definite must for many people! Cons: - May need to be tuned daily

After decades of experience, it's hard not to trust such an accomplished artist as Pierre. He ensures that each violin is crafted to its best standards and the violin outfits are hand-made by in-house luthiers. No violin is shipped in, they are all crafted with love and care, and that's why the Fiddlerman Artist Violin is one of our favorite instruments. Cons: - Expensive violin for a student
Read the complete review
Music Critic did a post with even more information on this topic. Click here to see it.
Similar head-to-head comparisons: