Compare the   GooDee Portable Pa System to the   Winbridge S92 Pa System
See how the   GooDee Portable Pa System stacks up against the   Winbridge S92 Pa System in today's product comparison. Not sure which is right for you? Read on and find the perfect item for your needs. You might also be interested in our article 13 Best Portable PA Systems of 2022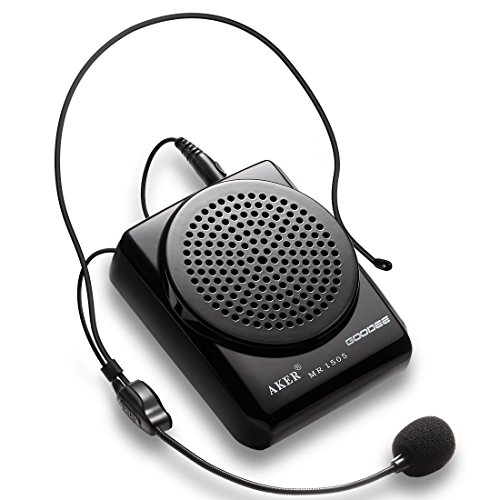 Everyone has different preferences, and we hope our frank reviews will make your decision easier. First, we will take a look at the   GooDee Portable Pa System. If you are looking forward to a portable PA system to aid you while presenting something to your students then GooDee portable PA system would be a right solution for you.

The challenger is the   Winbridge S92 Pa System. Winbridge is known for designing portable PA System under the hood of karaoke, teachers, tour guides, and trainers. S92 by Winbridge is one of the essentials that every teacher or guide needs in 2022 .
A closer look at the   GooDee Portable Pa System
GooDee voice amplifier is a high-quality portable device that outputs the best sound while protecting your throat from shouting out loud. You can use it indoors and outdoors for teaching, guiding, directing and the list goes on and on.
A good look at the   Winbridge S92 Pa System
With a lot of features to talk on let's start off with its sheer strength. This box adopts the famous T1 brand digital public address with 25W of power. Similarly, it promises low power consumption and high efficiency which allows it to serve a continuous play time of 20 hours on full charge.
HEAD TO HEAD COMPARISON

  GooDee Portable Pa System

  Winbridge S92 Pa System

KEY FEATURES

+ Best powered speakers that cover up to 3500 square feet.
+ Microphones and mp3 input ports.
+ Best, compact design.



+ Along with the system itself, you get a U5 handheld wireless microphone.
+ U2 Wireless transmitter has a long 15 hours of standby time.
+ Powered with 25W of output.
+ Supports Bluetooth 4.0 for pairing your smartphone devices.
+ Tf Card and USB flash drive support.
+ Sound coverage of 2500 meter square.



WHAT OUR TEAM THOUGHT

 GooDee Portable PA System is one of a kind system that outperforms other challengers in the group. With 15 hours of playtime, 2 months of the hassle-free return policy and compact design makes this PA system the talk of the town. It is probably one of the most neatly designed products of 2022 - perfect for live events.

 On the whole, S92 by Winbridge is a great deal to conquer. With support for Bluetooth 4.0, sound coverage of 2500 meter square and U5 handheld wireless microphone this PA system is truly matching every customer's demand in 2022 .
Read the complete review
Check out Music Critic's in-depth article 13 Best Portable PA Systems of 2022 which includes even more information.
See more head-to-head comparisons of products: