Battle Royale: Comparing the Yamaha NS-AW150BL to the JBL Control 29AV-1 Premium
We will be looking at two popular products, the Yamaha NS-AW150BL and the JBL Control 29AV-1 Premium. Not sure which is right for you? With so many great options on the market that's hardly surprising, so read on and see if we can help you reach a decision. Click here if you would like to see more product reviews in the same category.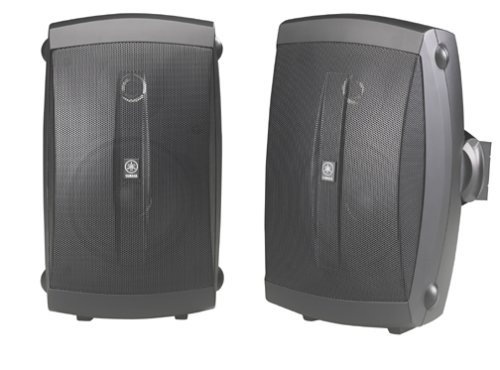 Everyone has different preferences, and we hope our frank reviews will make your decision easier. First, we will take a look at the Yamaha NS-AW150BL.

Next let's have a look at the JBL Control 29AV-1 Premium.
HEAD TO HEAD COMPARISON

Yamaha NS-AW150BL

JBL Control 29AV-1 Premium

KEY FEATURES

+ Two-way mount capability
+ Lightweight and versatile
+ Affordable
+ Wide frequency response



+ 300 watts of power
+ Highly weather-resistant
+ Good for mid-sized environments
+ 110x85-degree soundscape
+ Deep and clear sound quality



WHAT OUR TEAM THOUGHT

A pair of affordable speakers that sound great and are easy to mount. What more could you want? They aren't the creme de la creme of sound quality, but they get the job done if you're looking to host some friends and rock out.

This is your power horse speaker that will help you give the best impression at your backyard blowout. They are a little steeper in price, but with JBL you get the quality that you're paying for.
Want to find out more?
You may also be interested in our article 10 Best Outdoor Speakers in 2023.
Related product comparisons: