Compare the Audio-Technica ATH- M20x to the Bose QuietComfort 35
See how the Audio-Technica ATH- M20x stacks up against the Bose QuietComfort 35 in today's product comparison. Not sure which is right for you? Read on and find the perfect item for your needs. You might also be interested in our article 10 Best Mixing Headphones in 2019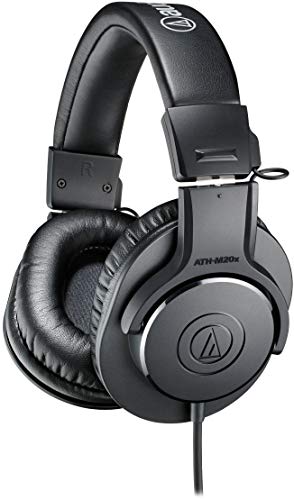 Everyone has different preferences, and we hope our frank reviews will make your decision easier. First, we will take a look at the Audio-Technica ATH- M20x.

The challenger is the Bose QuietComfort 35.
HEAD TO HEAD COMPARISON
Audio-Technica ATH- M20x
Bose QuietComfort 35
KEY FEATURES
+ Superior comfort
+ Low-frequency enhancement
+ Multiple jack sizes
+ Unique driver design
+ Convenient single cable design


+ Bose Quality sound
+ Exceptional comfort
+ Bluetooth connectivity
+ Voice-commands
+ Versatile usage


WHAT OUR TEAM THOUGHT
They are one of the most comfortable pairs of mixing headphones that you can find with some great sound isolation. It's really easy to lose yourself in the music with them on and focus on what's most important.
With this set of headphones, you simply get one of the best in the business. You will get the best of noise-cancellation and comfort with an incredibly slick design. You could wear them all day while mixing or simply listening and you would never get tired of the quality that exudes from the speakers.
Read the complete review
Check out Music Critic's in-depth article 10 Best Mixing Headphones in 2019 which includes even more information.
See more head-to-head comparisons of products: