1 vs 1 Comparison
We take a look at two popular items, the LyxPro HAS-10 and the Behringer HPS3000. Our tests and reviews can help point you towards models and brands that suit your needs. This article is part of a series called 10 Best Mixing Headphones in 2019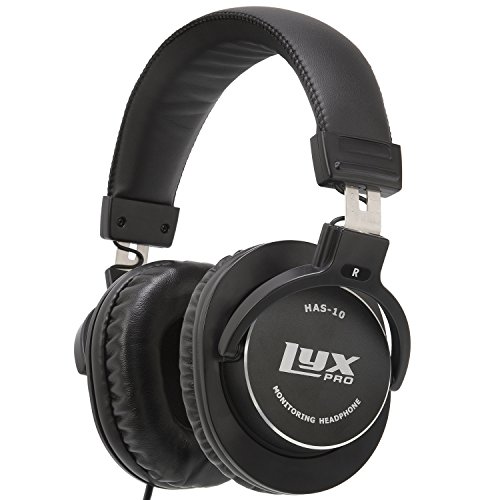 Let's get started by taking a close look at the LyxPro HAS-10.

Next up is the Behringer HPS3000.
HEAD TO HEAD COMPARISON
LyxPro HAS-10
Behringer HPS3000
KEY FEATURES
+ Straight-forward design
+ High-quality sound
+ Comfortable and durable
+ Designed for live venues


+ Ultra-dynamic sound range
+ High-efficiency cobalt capsules
+ Comfortable
+ Rotating ear cups
+ Tangle-free cord


WHAT OUR TEAM THOUGHT
The LyxPro HAS-10's are as simple as they are mean. You get everything you want without the hassle of extra non-essentials. They are comfortable, durable and sound great with a small price tag. How can you go wrong?
Compared to mixing headphones at a much higher price point, they stand up really nicely. They are designed with DJ's in mind and deliver the most captivating, dynamic sound imaginable. You will be satisfied listening to them while mixing your tracks or putting together playlists alike.
Want to find out more?
You might also be interested in Music Critic's in-depth article on this topic, 10 Best Mixing Headphones in 2019.
See more head-to-head comparisons of products: