1 vs 1 Comparison
Today Music Critic will be comparing the Focusrite OctoPre to the DBX 286s. Our tests and reviews can help point you towards models and brands that suit your needs. You might also be interested in our article The Top Microphone Pre Amp For Vocals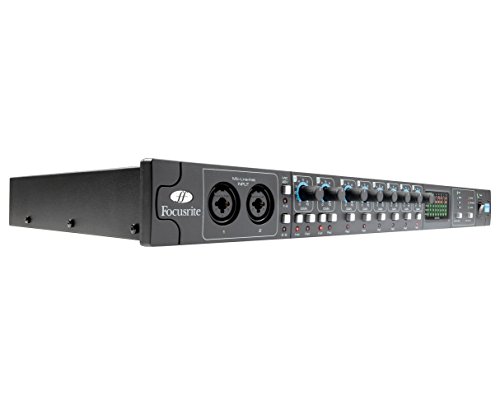 Contestant number one is the Focusrite OctoPre.

The challenger is the DBX 286s.
HEAD TO HEAD COMPARISON

Focusrite OctoPre

DBX 286s

KEY FEATURES

+ 8 Channels of award winning quality
+ Highly professional piece of equipment
+ Accurate and helpful LED display



+ The 'go-to' preamp for vocalists
+ Wide ranging functionality
+ Extremely high levels of output clarity
+ One of the powerful units on the market



WHAT OUR TEAM THOUGHT

Like other reviews, we think this is a 5 star preamp. 8 channels is a good amount and gives you plenty of versatility and room to maneuver. Also the sound quality from the channels is of an extremely high calibre and its ability to handle the harshest output levels you can throw at it, particularly that of drums without clipping is very impressive. A top quality product.

DBX are a top class outfit. They have been releasing exceptional preamps for decades now and are masters of their craft. For a powerful preamp that delivers outstanding clarity and precision with a very reasonable price tag, nothing beats the DBX 286s.
Discover more
Check out our article The Top Microphone Pre Amp For Vocals for more info.
Related product comparisons: