How do they stack up? The Sennheiser e602 ii Dynamic vs the Shure PGA52-LC
Music Critic review products for professionals and enthusiasts, and are designed to help making a choice easier. Not sure which is right for you? With so many great options on the market that's hardly surprising, so read on and see if we can help you reach a decision. This product comparison article is just one in a series titled Top Kick Drum Mic for Live Sound & Recording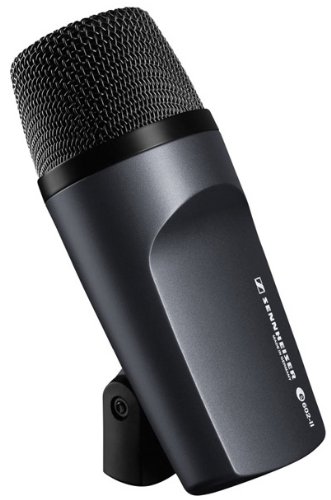 Let's get started by taking a close look at the Sennheiser e602 ii Dynamic. Sennheiser is undoubtedly a brand name everyone has come across at some point already- not only are they known for the phenomenal quality of the mics they sell, but also for the high-end headphones. As is common when buying Sennheiser's products, the E602 ii has a 10 year warranty, giving you the satisfaction that if something goes wrong on your end, you can always seek help when you need to. The solid build of this kick drum mic can be seen from the get-go, and you can be sure this mic will last you for a long time yet if you decide to invest.

Next let's have a look at the Shure PGA52-LC. Here we have another one of Shure's legendary kick drum mics, this time the PGA52. The cartridge, cardioid design is made to take in specifically low frequency sounds, which means it's the perfect candidate for anyone that is looking for microphone to use with their kick drum. This is also referred to as the proximity effect.
Reasons to buy the Sennheiser e602 ii Dynamic
The slick design of this microphone is very pleasing to look at and original when you compare it to other kick kick mics out on the market today.The large diaphragm that was incorporated into this design enhances the pick up of even the lowest bass sounds and reproduces them as faithfully as can be. The integrated mic stand mount is also a fantastic addition to help with the stability and positioning of the E602 ii. If you are looking to have the convenience of a plug-and-play mic that you can almost forget about when you are in the zone, Sennheiser's kick drum mic doesn't need to be wrestled with and works almost right out of the box.
Taking a closer look at the features of the Shure PGA52-LC
Shure have also made sure to include a zipper pouch with this product to encourage protection of the microphone when travelling or keeping it on the shelf. Shure's quality design and construction is definitely something exceptional, and that's why many of their microphones are used when performing or recording live thanks to their endurance.
HEAD TO HEAD COMPARISON
Sennheiser e602 ii Dynamic
Shure PGA52-LC
KEY FEATURES
+ slim design
+ integrated mount stand
+ 10 year warranty


WHAT OUR TEAM THOUGHT
Coming with a 10 year warranty, Sennheiser is one of the most reliable brands in the industry that has incredible faith in their products. The Sennheiser E602 is the perfect example of a product that both comes at a great price and performs exceptionally well, whether it be on stage or in studio!
Shure provides their customers with a lot of options when it comes to this microphone. Not only do you get a zipper pouch to store your new kick mic in, but you also get new technology drum mount that includes a very adjustable swivel joint that stays in one place no matter how you twist it.
The Bottom Line
You may also be interested in our article Top Kick Drum Mic for Live Sound & Recording.
Related product comparisons: