Select and Compare: Shure BETA 52A Dynamic to the MXL A-55 Kicker
Today's product comparison has Music Critic comparing the Shure BETA 52A Dynamic to the MXL A-55 Kicker. The team take this task very seriously - two products enter, but only one can leave. This product comparison article is just one in a series titled Top Kick Drum Mic for Live Sound & Recording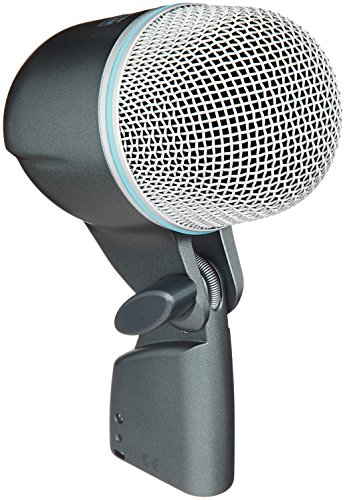 First, let's have a look at the Shure BETA 52A Dynamic. Shure has been on the market for a long time now, and it's no wonder that their kick mic has assured itself a place among the Top 20 list on Amazon and is also an Amazon's Choice product. If you are looking for a quality piece of equipment that won't make your rich bass notes sound flat, the Shure 52A is a product that should be taken under consideration.

The second product we are looking at in this head-to-head review is the MXL A-55 Kicker. MXL's kick drum mic is one of the most affordable options out on the market when it comes to buying a good, sturdy product. The A-55 is designed especially for bass instruments and is known to capture low-frequency sounds with great precision and authenticity. It's a dynamic product that is ready to help you make your live and studio sessions leave an impact.
Reasons to buy the Shure BETA 52A Dynamic
If you are looking for a mic that is tailored specifically to pick up kick drum and bass instruments, this is definitely the one. It has a frequency response that is shaped in a way to enhance and be 100% compatible with bass instruments. The hardened steel mesh that surrounds the drum head is also meant to endure all kinds of wear and tear abuse that can be inflicted during passionate practice sessions and tours.
Let's take a closer look at the MXL A-55 Kicker
This mic is also perfect for floor toms, bass cabinets, tubas and any other instruments that emit a deep, rich kick sound. The metal construction here is made to endure even the heaviest of wear and tear uses, no matter if you bump into it or if you drop it to the floor, the A-55 is a microphone that will keep serving you and your music regardless.
HEAD TO HEAD COMPARISON
Shure BETA 52A Dynamic
MXL A-55 Kicker
KEY FEATURES
+ studio-quality sound
+ rich and clear sound
+ compatible with many bass instruments


+ sturdy, durable design
+ dynamic sound
+ immediate response times


WHAT OUR TEAM THOUGHT
Shure's BETA 91a kick drum microphone is ideal for anyone that is looking to have deep, rich bass tones instead of flat, fleeting mics for their acoustic drums – or electronic drums. For guitar amp mics - see the top 10 here. It has a studio-quality performance and the leather case is a nice addition from Shure to help keep your new mic safe and protected from scratches or other accidents.
MXL's kick mic is the one to go for if you are looking for immediate response time and very dynamic sounds that pack a punch. This microphone is the best option for anyone that is looking to have a reliable and faithful product that will record their kick drum sounds without any bleed through coming from the rest of the drum kit.
Read our full review
Check out Music Critic's in-depth article Top Kick Drum Mic for Live Sound & Recording which includes even more information.
See more head-to-head comparisons of products: