How do they stack up? The ION Audio Party Rocker Max vs the Grand Videoke Symphony 2.0
Today Music Critic will be comparing the ION Audio Party Rocker Max to the Grand Videoke Symphony 2.0. Not sure which is right for you? Read on and find the perfect item for your needs. This article is part of a series called 11 Best Karaoke Machines of 2022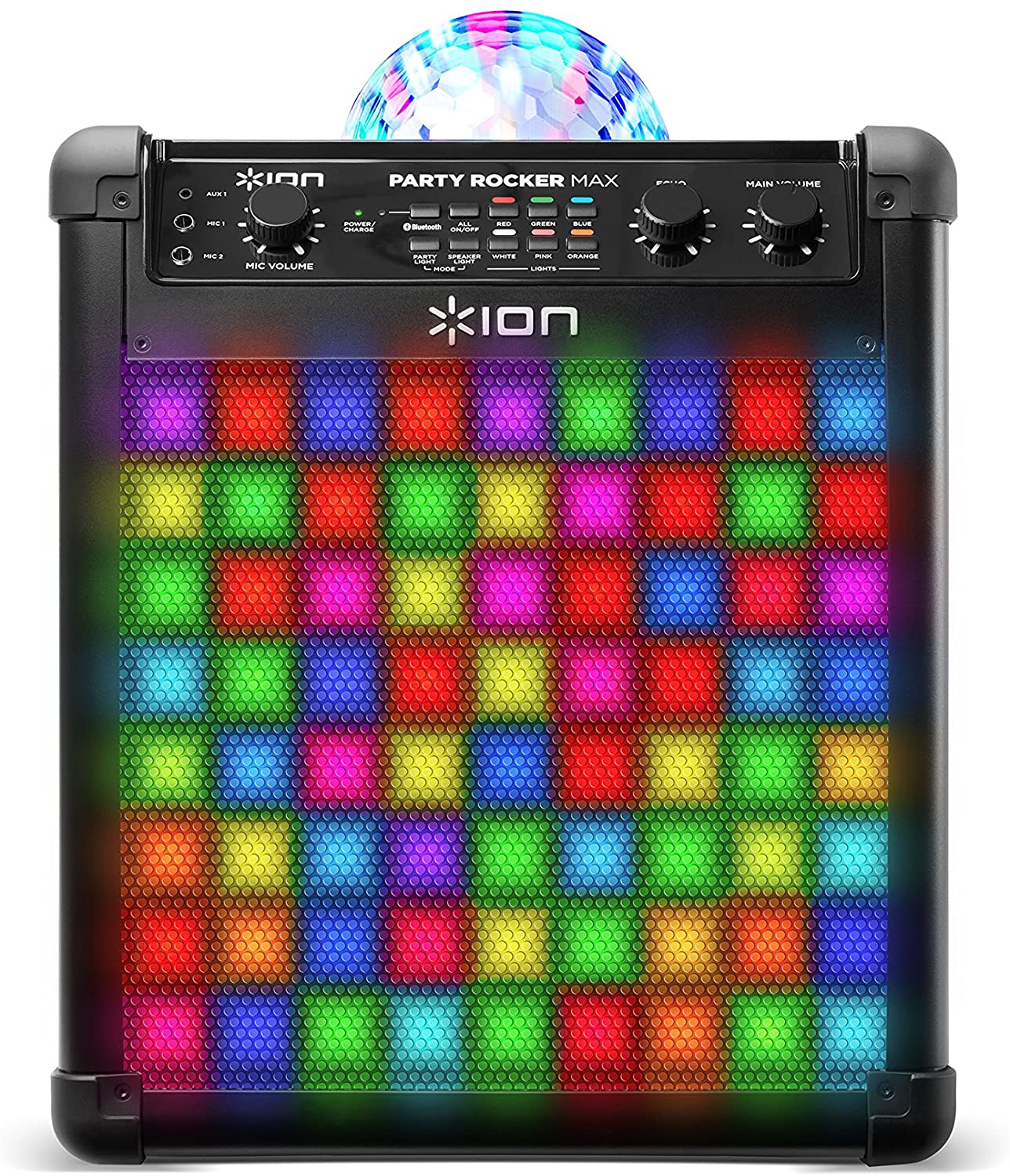 Let's get started by taking a close look at the ION Audio Party Rocker Max.

Now we will have look at an alternative, the Grand Videoke Symphony 2.0. This is a one of a kind Karaoke system that features two exceptional quality microphones with a myriad of functions. The control is in your hand, literally, and the fun never ends. Grand Videoke Symphony provides a long list of songs, including both hits from the past and recent songs. You can find whatever song you're in the mood to sing in the roster. This range eliminates the need to connect a device to play the song you want.
Taking a closer look at the features of the Grand Videoke Symphony 2.0
There are 5,150 built in songs. Another good feature it offers is voice command - you can control the home system with your voice alone. It also includes HD picture backgrounds to add some visual effects to your parties. Since there are two mics, this machine makes an amazing fit for duets.
HEAD TO HEAD COMPARISON

ION Audio Party Rocker Max

Grand Videoke Symphony 2.0

KEY FEATURES

+ Battery life lasts 75 hours
+ 8-inch woofer
+ 100 watts of power



WHAT OUR TEAM THOUGHT

Not only does this karaoke machine sound professional - it looks cool, too! The light show will light up any karaoke night. Sing in style.

The Grand Videoke Symphony makes singing songs effortless, as most karaoke favorites are already programmed in. Whether you want to sing Abba or Lady Gaga, it's all right there in your hands. Above all, it's super easy to carry as well.
Read our full review
Also see Music Critic's article 11 Best Karaoke Machines of 2022 which includes even more information.
See more head-to-head comparisons of products: