1-v-1 Product Comparison - the UNOKKI Kalimba vs the AKLOT Kalimba
In this comparison we put the UNOKKI Kalimba and AKLOT Kalimba head to head in a battle to find out which wins the specifications war. The team take this task very seriously - two products enter, but only one can leave. If you would like to see more product comparisons from the same category, click here.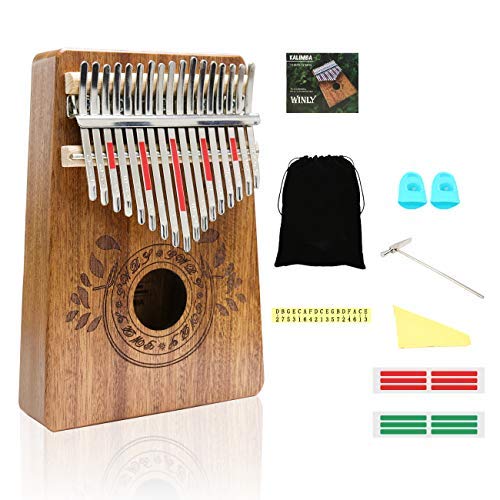 Everyone has different preferences, and we hope our frank reviews will make your decision easier. First, we will take a look at the UNOKKI Kalimba.

And now we will have a look at our second product, the AKLOT Kalimba.
HEAD TO HEAD COMPARISON

UNOKKI Kalimba

AKLOT Kalimba

KEY FEATURES

+ Solid mahogany top.
+ Hand-made with pretty carvings.
+ Cheaper option.



+ Solid design.
+ High-quality case.
+ Good young student model.



WHAT OUR TEAM THOUGHT

It is an accessibly priced starter option for those who have never played the kalimba it has a fairly good range of accessories.

It is very well-manufactured and makes for a great beginners instrument, the bear design would be especially cute for younger learners.
Would you like to know more?
You may also be interested in our article 10 Best Kalimbas in 2023.
Other product comparisons: