1 vs 1 Comparison
Today Music Critic will be comparing the GECKO Kalimba to the Apelila 17 Key Kalimba. Our tests and reviews can help point you towards models and brands that suit your needs. You might also be interested in our article 10 Best Kalimbas in 2023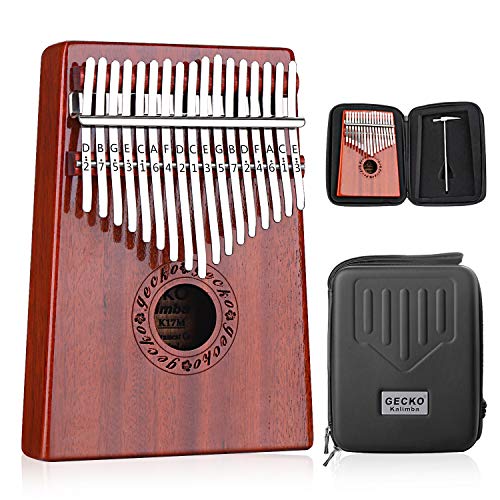 Contestant number one is the GECKO Kalimba.

The challenger is the Apelila 17 Key Kalimba.
HEAD TO HEAD COMPARISON

GECKO Kalimba

Apelila 17 Key Kalimba

KEY FEATURES

+ Hand-crafted.
+ High quality.
+ Waterproof Storage carry-case.
+ Study guide.



+ Well-manufactured.
+ A vast range of designs.
+ Bright sound.



WHAT OUR TEAM THOUGHT

It is a beautifully presented kalimba which has been lovingly handmade to a high standard and it comes with a useful self-study guide.

They are a real bargain and make great presents for children, they are good quality and sound great.
Discover more
Check out our article 10 Best Kalimbas in 2023 for more info.
Related product comparisons: