How do they stack up? The Micca M-8C 2-Way In-Ceiling In-Wall Speaker vs the Acoustic Audio R191
In this brief comparison, we are going to be putting two products head to head. Find out what separates these two items with the full comparison review below. You might also be interested in our article 10 Best In-Ceiling Speakers of 2022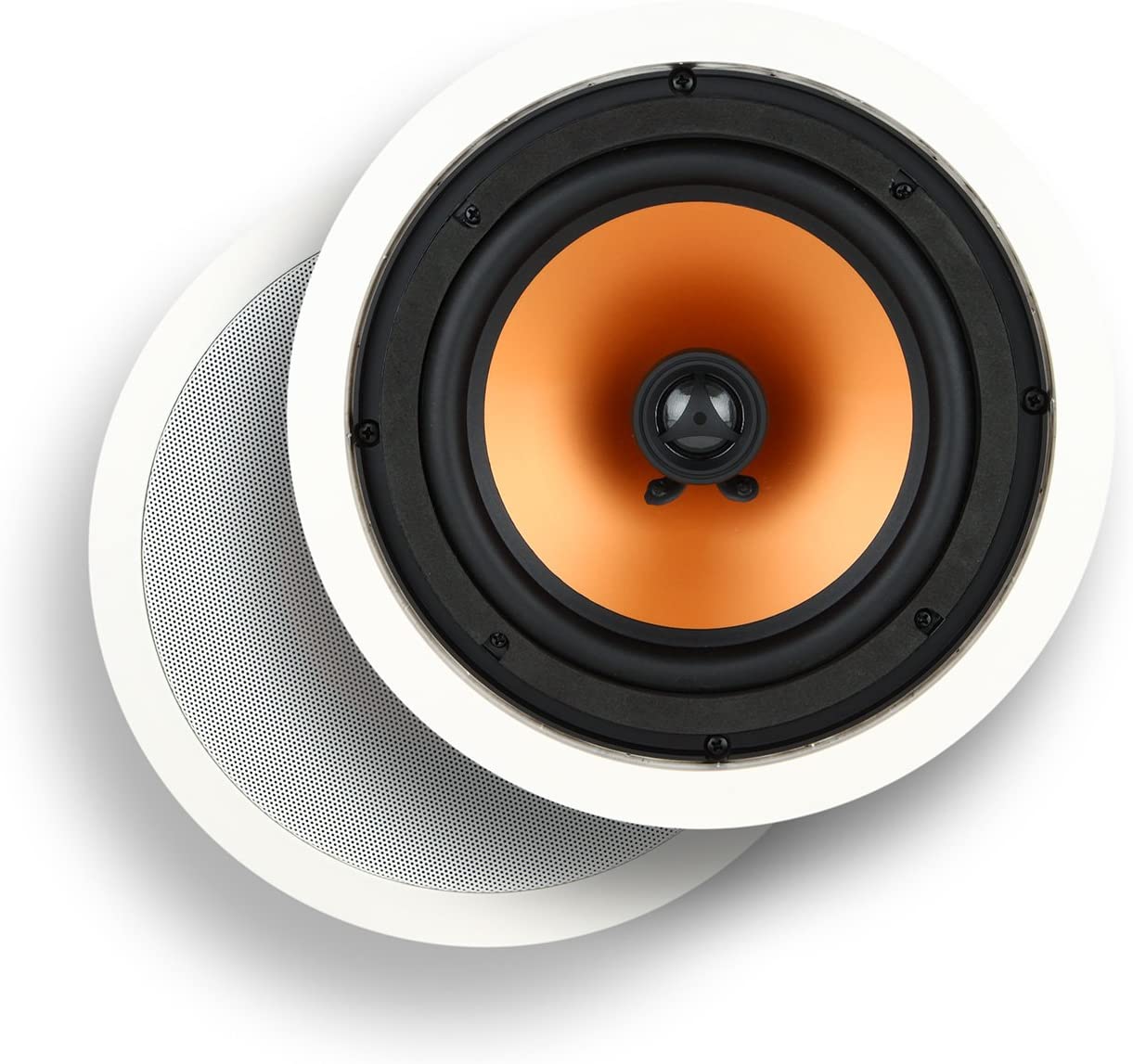 Everyone has different preferences and priorities, so to make choosing easier we have attempted to give a frank review of the products. Let's start with the Micca M-8C 2-Way In-Ceiling In-Wall Speaker. Next up a very low priced options, which lets face is the only prudent option for some of us especially given the fact that we will likely want 2, 4, or even 6 or more in ceiling speakers depending on the size of the room we want to be amplified.

The second product we are looking at in this head-to-head review is the Acoustic Audio R191.
A closer look at the Micca M-8C 2-Way In-Ceiling In-Wall Speaker
The M-8C is a great 2-way class in-ceiling option it has a dedicated woofer/tweeter combination in its driver array which gives it a wide frequency response and great flexibility in configuring the audio whether its subtle soundscapes or high impact booming bass you are after.
HEAD TO HEAD COMPARISON

Micca M-8C 2-Way In-Ceiling In-Wall Speaker

Acoustic Audio R191

KEY FEATURES

+ Ideal driver combination.
+ Great extended low end.
+ Cheap.
+ Easy installation.

:
+ Wide dispersion.
+ Low profile.
+ Simple mounting system.
+ Low budget option.



WHAT OUR TEAM THOUGHT

They are well-built from carefully selected components, and feature a foolproof design concept. The entire range is pretty impressive. They come in a variety of sizes, shapes and styles and the price is great value for money.

The value for money that this set of 5 offers up is pretty astonishing to say the least. The Cones are of a top notch composite that we see more typically featured in products twice the price of this one per pair.
The Bottom Line
Check out Music Critic's in-depth article 10 Best In-Ceiling Speakers of 2022 which includes even more information.
Similar Product reviews: