Select and Compare: VersionTECH. Stereo Gaming to the HyperX Cloud II Gaming Headset
Trying to decide between two models? The team take this task very seriously - two products enter, but only one can leave. If you would like to see more product comparisons and reviews in this category, click here.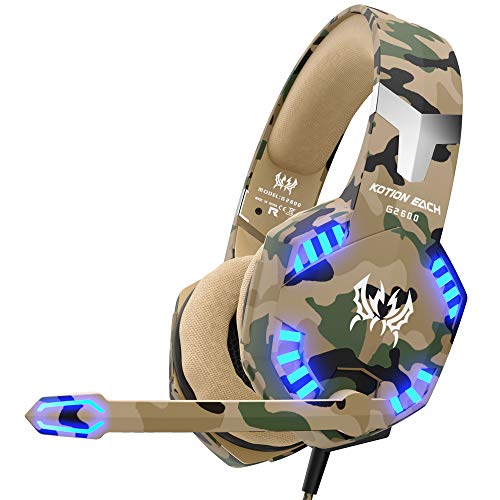 The first product we will be looking at is the VersionTECH. Stereo Gaming.

Next let's have a look at the HyperX Cloud II Gaming Headset.
HEAD TO HEAD COMPARISON
VersionTECH. Stereo Gaming
HyperX Cloud II Gaming Headset
KEY FEATURES
+ Customizable
+ Comfortable
+ Superior Sound
+ Highly compatible
+ Noise-cancelling mic


+ Comfortable
+ Noise-canceling
+ High-quality mic
+ 7.1 surround sound
+ 53mm drivers


WHAT OUR TEAM THOUGHT
The VersionTECH. Stereo Gaming Headset for Xbox One is really a pleasure to listen to. The sound is strong enough to make you feel like you're right in the middle of the action. You will love these headphones with how comfortable they are as well.
One of the best sound qualities you will find in an Xbox gaming headset. You really feel like you're a part of the action and can lose yourself in the game.
Would you like to know more?
Check out Music Critic's in-depth article 10 Best Headphones For Xbox One In 2021 which includes even more information.
Similar head-to-head comparisons: