Side-by-side comparison
See how the Music Nomad MN300 Humitar stacks up against the Herco HE360 in today's product comparison. You might think it all comes down to the price, but frankly there is a lot more to it. You might also be interested in our article 10 Best Guitar Humidifiers 2020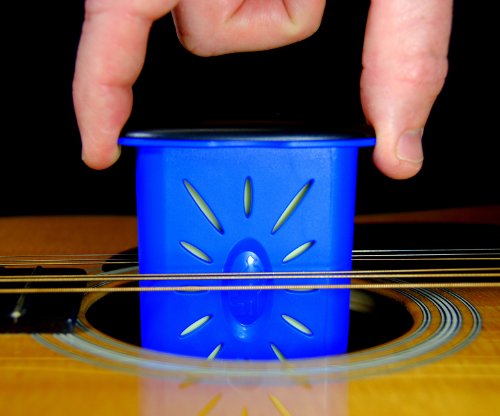 Let's get started by taking a close look at the Music Nomad MN300 Humitar.

And now we will have a look at our second product, the Herco HE360.
HEAD TO HEAD COMPARISON
Music Nomad MN300 Humitar
Herco HE360
KEY FEATURES
+ Convenient flip top for quick easy mess free monitoring.
+ Long lasting and low maintenance.
+ Innovative materials used.
+ Won't break the bank.


+ Natural safe product.
+ Less than 5 buck each.
+ Easy to use.


WHAT OUR TEAM THOUGHT
This Music Nomad MN300 Humitar acoustic guitar humidifier slides effortlessly into place without the need for any hooks, clips or other attachments the sponge is easily accessible and simple to refill it also retains a lot of water.
It is a super affordable product that provides a good cheap way of defending against dry acclimatization.
Want to find out more?
You may also be interested in our article 10 Best Guitar Humidifiers 2020.
Similar head-to-head comparisons: