Select and Compare: Marshall Acoustic Soloist to the Peavey Vypyr VIP2
In today's comparison we invite you to see how the Marshall Acoustic Soloist stacks up against the Peavey Vypyr VIP2. The team take this task very seriously - two products enter, but only one can leave. This product comparison article is just one in a series titled 10 Best Guitar Amps in 2021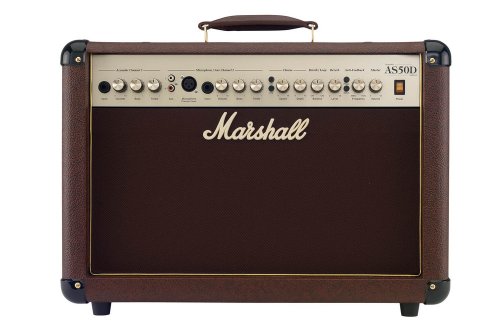 The first product we will be looking at is the Marshall Acoustic Soloist.

Next up is the Peavey Vypyr VIP2.
HEAD TO HEAD COMPARISON

Marshall Acoustic Soloist

Peavey Vypyr VIP2

KEY FEATURES

+ Standard Marshall quality
+ RCA inputs
+ Balanced sound
+ Good for small venues



+ Variable sizes
+ Exceptional modeling tones
+ Bass capabilities
+ Modern design
+ Lightweight



WHAT OUR TEAM THOUGHT

Marshall always delivers on great guitar amps. Having this one around the house for practice or jamming is really convenient. It has as good a sound as you will get with any other amp. The overdrive is great and the clean channel is really crisp and reliable.

Having the versatility to play bass through a guitar amp if very rare. Having that ability if you want to switch instruments is super convenient. The uploadable tones available are fantastic. They really provide that extra bit of freedom when playing different genres of music. See more amps under 250 dollars here.
Would you like to know more?
Check out our article 10 Best Guitar Amps in 2021 for more info.
Related product comparisons: