How do they stack up? The Fender Champion 100 vs the Fender Mustang GT 40
Music Critic review products for professionals and enthusiasts, and are designed to help making a choice easier. Our tests and reviews can help point you towards models and brands that suit your needs. If you find this article interesting, you might also want to read 10 Best Guitar Amps in 2022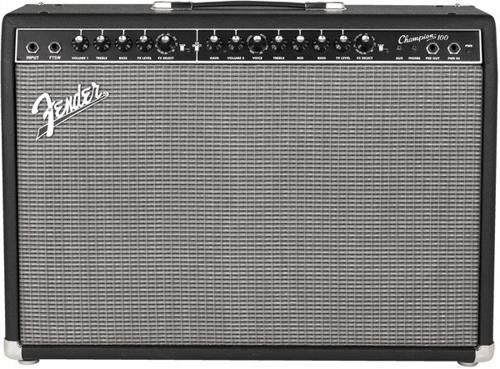 First, let's have a look at the Fender Champion 100.

The second product we will be examining in this comparison is the Fender Mustang GT 40.
HEAD TO HEAD COMPARISON

Fender Champion 100

Fender Mustang GT 40

KEY FEATURES

+ 100 Watts
+ 2-channel output
+ Built-in Aux input
+ Simple Design



+ Lightweight
+ Lots of tonal uploads
+ Bluetooth and WIFI
+ Colour display screen
+ Great home amp



WHAT OUR TEAM THOUGHT

This amp sounds really great and comes with plenty of wattage. When playing on the clean channel you can rock along all types of music, including country, and lighter rock. The overdrive channel will give you the crunch you want for heavier rock music. It's not the best suited for heavy metal unless you have some extra effects pedals to accompany the amp. But in general, play anything you want. View these guitar Amps under $200 for cheaper options.

To be able to have the amount of amp sounds uploaded straight to your home is fantastic. You can play along with any of your favorite music with the perfect tone. Some amps can be so bulky that they are a pain to pick up. But thanks to how lightweight this one is, it's perfect for the house or a small jam space.
Discover more
Check out our article 10 Best Guitar Amps in 2022 for more info.
Other product comparisons: