Battle Royale: Comparing the Fender Mustang GT 100 to the Monoprice 611815 15-Watt
We take a look at two popular items, the Fender Mustang GT 100 and the Monoprice 611815 15-Watt. The team take this task very seriously - two products enter, but only one can leave. If you find this article interesting, you might also want to read 10 Best Guitar Amps in 2023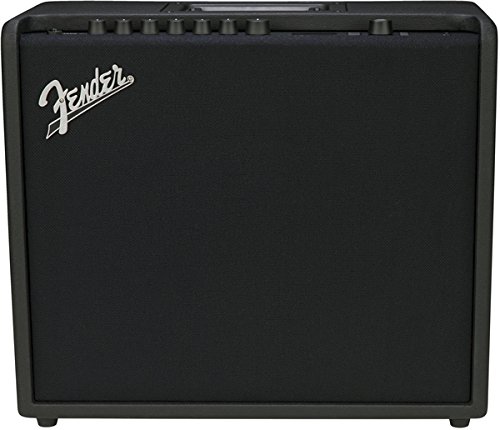 The first product we will be looking at is the Fender Mustang GT 100.

Next up is the Monoprice 611815 15-Watt.
HEAD TO HEAD COMPARISON

Fender Mustang GT 100

Monoprice 611815 15-Watt

KEY FEATURES

+ Wifi and Bluetooth
+ Good Solid state sound
+ Plethora of tones
+ Automatic updates on wifi



+ Extremely compact
+ Good tone
+ Classic Design
+ Built-in reverb
+ Effects loop



WHAT OUR TEAM THOUGHT

One of the main reasons we play guitar is to sound like our favorite musicians. This amp allows you to pick from so many different sounds; it's so easy to find the sound you want. You can be really versatile when playing along with your favorite songs, which is super cool.

If you're looking to jam with a band, this is not the amp you want. But if you just want to have some amplification around the house for practicing, this will do the trick. It has impressive sound for such a little amp. The tube technology is still king in the world of amplifiers - get those great tube tones. We love this small amp as it still packs a punch, making it one of the top guitar amplifier choices on our list. See more guitar amplifiers under 300 bucks.
Want to find out more?
Music Critic did a post with even more information on this topic. Click here to see it.
See more head-to-head comparisons of products: