Side-by-side comparison
See how the Yamaha SV130SBL Concert stacks up against the DZStrad E201 in today's product comparison. Find out what separates these two items with the full comparison review below. This article is part of a series called Top 10 Best Electric Violins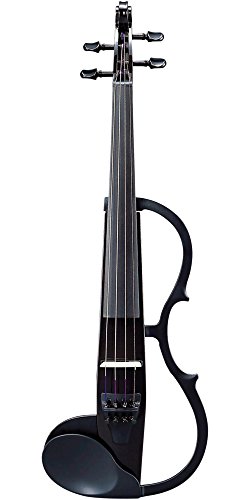 Everyone has different preferences and priorities, so to make choosing easier we have attempted to give a frank review of the products. Let's start with the Yamaha SV130SBL Concert.

Next let's have a look at the DZStrad E201. Next up is a cool electric violin from DZ Strad. This is the perfect violin if you just want to get a 'regular electric violin' and don't feel like searching the internet far and wide to find the best one. If you just want one that does what it says on the box and won't disappoint you, then this is the one to go for!
Taking a look at the features of the DZStrad E201
This violin is both available with four and five strings, which is great if you want to be able to go even lower than on your regular violin. It takes some getting used to but you will love it!
HEAD TO HEAD COMPARISON
Yamaha SV130SBL Concert
DZStrad E201
KEY FEATURES
+ High appearence and sound quality
+ Adjustable reverb
+ Good-looking


+ Four or five strings
+ Everything you need included
+ Looks cool
+ Good sound


WHAT OUR TEAM THOUGHT
We really like this violin and feel like it's hard to go wrong with it. It's hard to find anything to complain about, it does exactly what it says on the box. One really nice thing about it is the reverb feature. Most things you need to play are included except for a bow. But if you already play the violin you can just use your regular bow!
This is a high-quality violin that both looks and sounds really good! Everything you need to get started is included. The only downside to this violin is that it's only available in blue, which is a pity, but then if that is the worst thing about it, it must be pretty good, right? It's nice that customers are able to choose an electric violin as well as how many strings they want, some violinists feel like they don't need five strings (and beginner violin players should probably not try it), but then others might love the idea of being able to play lower notes. If you have often times found yourself improvising and have been wanting to play a note below G, you know the frustration, and now there's a solution!
Discover more
You may also be interested in our article Top 10 Best Electric Violins.
Find more comparisons: