Compare the Yamaha DGX230 to the Artesia PA-88W
See how the Yamaha DGX230 stacks up against the Artesia PA-88W in today's product comparison. Not sure which is right for you? Read on and find the perfect item for your needs. You might also be interested in our article Top 10 Best Digital Pianos Under $500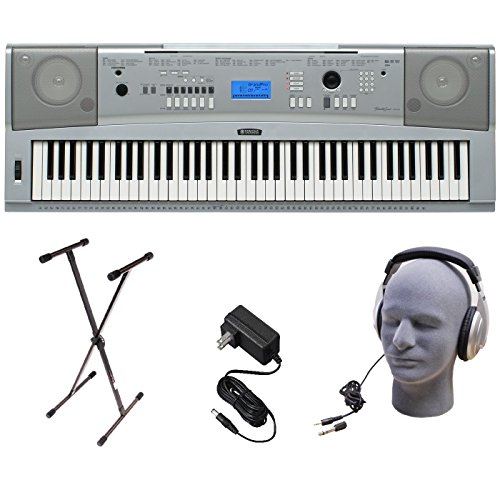 Everyone has different preferences, and we hope our frank reviews will make your decision easier. First, we will take a look at the Yamaha DGX230.

The challenger is the Artesia PA-88W. It's time to take a look at another simple yet outstanding digital piano. Artesia PA-88W is a very light and slim piano that takes up minimal space, which is always nice. It's easy to use and even though it only has eight voices, you can connect it to Garage band on your iPad to get access to all the sounds in the app which is pretty cool!
A good look at the Artesia PA-88W
The digital Grand piano sound is a three-layer sample that makes the tone rich and it sounds as good as you can expect it to at this price point.
HEAD TO HEAD COMPARISON

Yamaha DGX230

Artesia PA-88W

KEY FEATURES

+ 76 keys
+ 6-track recorder
+ 489 voices
+ Cheap



+ Easy to use
+ Light-weight
+ 8 different voices
+ Connects via USB to tablet or computer



WHAT OUR TEAM THOUGHT

We would recommend these pianos for beginners that just want to find something cheap to get started with. Players who have played for a while will probably not be satisfied with it since the keys aren't weighted hammer action and it's not full size keys wise.

This is the piano to go for if you wish you were able to have an acoustic piano but you need the benefits of a digital one. It sounds good and is easy to use. If you don't want an abundance of buttons that you have no clue what they are, you will like this piano!
Read the complete review
Check out Music Critic's in-depth article Top 10 Best Digital Pianos Under $500 which includes even more information.
See more head-to-head comparisons of products: