How do they stack up? The Yamaha P45 88key Digital Piano vs the Yamaha P Series P35B
Today Music Critic will be comparing the Yamaha P45 88key Digital Piano to the Yamaha P Series P35B. Find out what separates these two items with the full comparison review below. You might also be interested in our article Top 10 Best Digital Pianos Under $500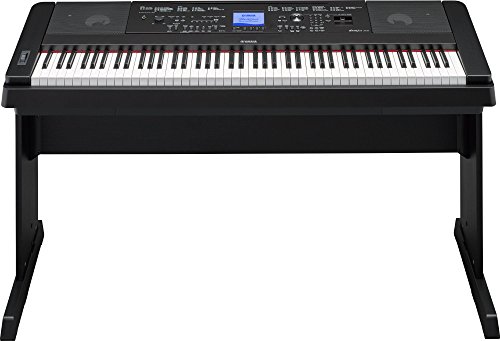 Contestant number one is the Yamaha P45 88key Digital Piano.

The second product we are looking at in this head-to-head review is the Yamaha P Series P35B. The next piano is very similar to number one on our list, Yamaha P45. The biggest difference between the two is that the P35 only has 32 note polyphony- half of what P45 has! So what is polyphony anyway?
But what about the Yamaha P Series P35B
Simply put, it's the number of notes you can play at the same time. So imagine that you press the sustain pedal with your foot and play 32 notes after each other, that's how many can sound at the same time. Considering this you might realize that the more advanced a pianist is, the better the maximum polyphony he requires. This means that this piano is probably best for beginners that don't have to worry about stuff like this!
HEAD TO HEAD COMPARISON

Yamaha P45 88key Digital Piano

Yamaha P Series P35B

KEY FEATURES

+ 88 keys full-size keys digital piano
+ Easy and simple to use
+ Sleek-looking and compact
+ Good sound



+ 88key digital piano
+ Weighted keys
+ Affordable
+ Compact and lightweight



WHAT OUR TEAM THOUGHT

This piano is great for anybody who would really like to have an acoustic piano, but because of space or living in an apartment with neighbors on the other side of the wall, feels like it's not possible. This piano will give you (almost) the same feeling of playing an acoustic piano, both from the way it feels when you strike a key and the way it sounds.

We would recommend that if you like this piano, buy the P45 instead, since it's an upgraded version of this one. However, if you're looking to save some money you should probably go on to Amazon and compare the prices.
Read the complete review
Also see Music Critic's article Top 10 Best Digital Pianos Under $500 which includes even more information.
Similar head-to-head comparisons: