Compare the ASUS ROG Strix GL702VS to the Lenovo ThinkPad P51
Music Critic review products for professionals and enthusiasts, and are designed to help making a choice easier. The Music Critic reviews can help point you towards models and brands that suit your needs. For more information and product comparisons, check out our longer article here.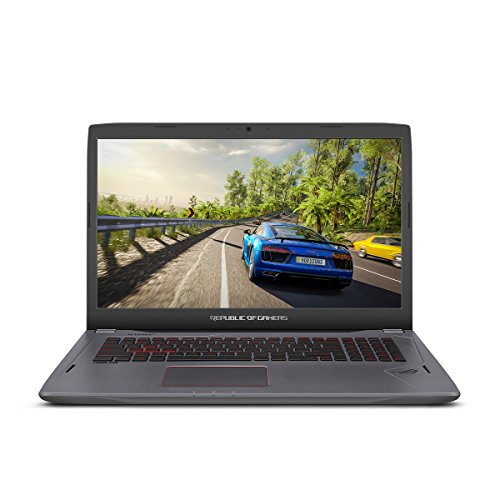 Everyone has different preferences, and we hope our frank reviews will make your decision easier. First, we will take a look at the ASUS ROG Strix GL702VS. Featuring high-end components and a thin, sleek exterior, this ASUS model is something that is sure to take your breath away. Music producing has never felt any better than it does with this 17-inch laptop for music production and recording. The build quality is in par to many other upmarket pieces, but the price point is significantly lower than other music production computers. Some have even stated it's the best PC for music production, and we're definitely not disagreeing.

The second product we will be examining in this comparison is the Lenovo ThinkPad P51. Equipped with a 15-inch display and a powerful Xeon quad core processor, this Lenovo model is the perfect answer to all your questions. It has a 4K resolution screen and a cool workstation, you'll never have to worry about quickly producing your music again. Unlike other models, the Lenovo ThinkPad is designed with a matte black color and has the same quality keys too which is a smart finish and a nice touch.
A deeper look at the features of the ASUS ROG Strix GL702VS
It's well-made and relatively low maintenance (except for a few updates every now and then!). When compared to rivals, it storms everything out of the water! It has an Intel Core i7 processor and 2002 MHz memory which means it's one of the fastest laptops around. Yet, it's quite heavy and might add a little more weight to your backpack if you're carrying it around. The unit also features an aluminum finished lid with the rest brushed with faux metal making it resistant to fingerprints and oil.
Taking a look at the features of the Lenovo ThinkPad P51
This Lenovo ThinkPad is a little heavy for a laptop, and it may take some getting used to if you use something lighter but that doesn't mean the quality changes, it's still the ideal choice. However, it's expensive, a lot more than other models (including the Macbook Pro). It is good, and it does have multiple features you'll definitely make use of when you're producing music, but it's very overpriced. We wouldn't say you're getting value for money where this model is concerned, even though it has added extras.
HEAD TO HEAD COMPARISON

ASUS ROG Strix GL702VS

Lenovo ThinkPad P51

KEY FEATURES

+ Intel Core i7 Processor
+ Clear and Crisp Display Quality
+ Sleek Metal Finish
+ SD Slot Reader
+ A Huge 17 Inch Screen Display
+ Solid and Reliable Structure



+ 15-Inch Display
+ Responsive
+ Matte Black Design
+ Extra Features
+ Xeon quad core processor



WHAT OUR TEAM THOUGHT

This model has a perfect finish and looks the part as well is the ability to play it. Music producers love laptops like this as it has a fast processor and isn't too expensive that is breaks your bank account. It's well worth every cent you pay simply because you're going to be able to produce some great tunes.

The Lenovo ThinkPad is a little different to what you might think typical music producing laptop would look like, but it's still really good quality and is able to look professional. Since it's a little heavier than other models, you could always set it up like a desktop without the hardware taking up extra space.
The Bottom Line
You might also be interested in Music Critic's in-depth article on this topic, 10 Best Computers For Music Production.
Related product comparisons: