How do they stack up? The  Antonio Giuliani CL6 vs the Cordoba C10 SP/IN
Today Music Critic will be comparing the  Antonio Giuliani CL6 to the Cordoba C10 SP/IN. Find out what separates these two items with the full comparison review below. You might also be interested in our article 10 Best Classical Guitars of 2023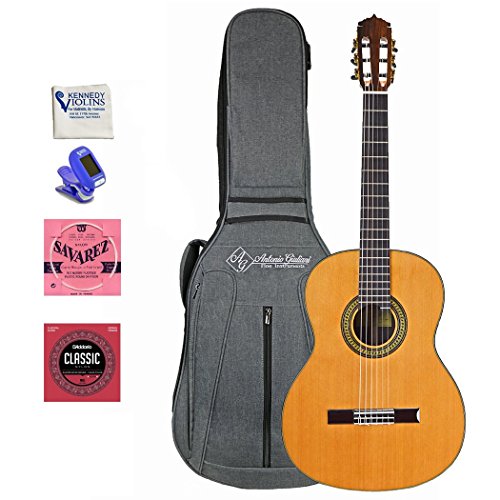 Contestant number one is the  Antonio Giuliani CL6.

The second product we are looking at in this head-to-head review is the Cordoba C10 SP/IN.
HEAD TO HEAD COMPARISON

 Antonio Giuliani CL6

Cordoba C10 SP/IN

KEY FEATURES

+ Low price
+ Handmade
+ A soft case, spare guitar strings, a capo, a digital tuner, and more are included in the package



+ All solid wood
+ Truss rod
+ Ebony fingerboard
+ Ideal for intermediate guitarists



WHAT OUR TEAM THOUGHT

It's an affordably-priced product that has a handmade construction. When you consider the quality of the instrument, as well as all the handy accessories that it comes with, then you'll understand why we've rated it so highly. A superb value-for-money pick, in our opinion.

This guitar competes with much more expensive models, in our opinion. It delivers a concert-level tone with a lot of projection too. It's ideal for intermediate to advanced guitarists. And the components that it features are some of the best available in this price range. Other alternatives to this product include Cordoba's C3M, C9, and C7 CD models.
Read the complete review
Also see Music Critic's article 10 Best Classical Guitars of 2023 which includes even more information.
Similar head-to-head comparisons: