Side-by-side comparison of the Cordoba Dolce 7/8 and the Yamaha CGS104A
Today's product comparison has Music Critic comparing the Cordoba Dolce 7/8 to the Yamaha CGS104A. The Music Critic reviews can help point you towards models and brands that suit your needs. If you would like to see more product comparisons from the same category, click here.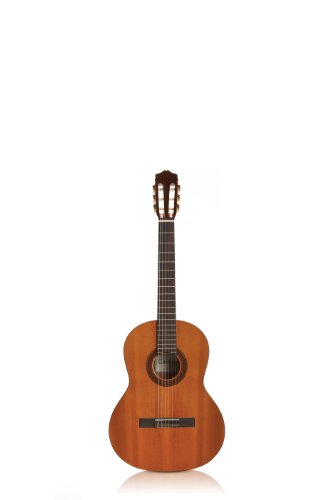 Let's get started by taking a close look at the Cordoba Dolce 7/8.

And now we will have a look at our second product, the Yamaha CGS104A.
HEAD TO HEAD COMPARISON

Cordoba Dolce 7/8

Yamaha CGS104A

KEY FEATURES

+ 7/8 size
+ Solid top
+ Truss rod



+ Is part of a beginner's bundle that includes lots of useful accessories
+ Affordable
+ Typical Yamaha quality



WHAT OUR TEAM THOUGHT

This is a gorgeous instrument that is an absolute dream to play. The frets are the perfect size for smaller hands, and the 7/8 size also enahnces the ease of playability. The tone is exceptions for a low-priced product like this one. If you're looking for an alternative to this guitar, then we can recommend the Cordoba C& CD, Cordoba C5, or the Cordoba C9 as models that offer equally as good quality.

It's a bargain bundle that features a superb guitar which is ideal for beginners, in our opinion. Yamaha can always be relied on for value-for-money, and that's what this instrument offers. We particularly like the way that this instrument looks too.
Would you like to know more?
You may also be interested in our article 10 Best Classical Guitars of 2023.
Related product comparisons: