1 on 1 Testing
Trying to decide between two models? Our tests and reviews can help point you towards models and brands that suit your needs. You might also be interested in our article 10 Best Car Amplifiers in 2022

The first product we will be looking at is the Rockford Fosgate Prime. If you're looking for a basic car amplifier that packs a punch, why not check out the Rockford Fosgate Prime. As a trusted brand, Rockford is known for its quality, and this amplifier is no exception. It features an onboard punch equalization with 18 dB of boost at 45Hz and a variable crossover of 12dB.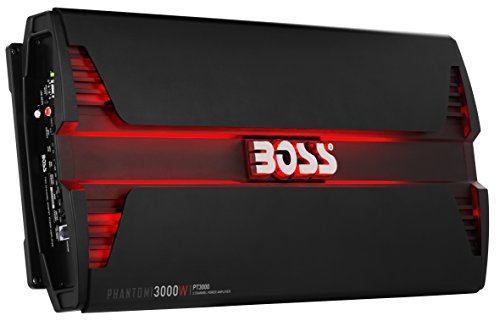 The challenger is the BOSS Audio PT3000 Phantom.
A closer look at the Rockford Fosgate Prime
Reviewers have reported this amp has no problems with heat at all. Crank up the volume, and the Rockford Fosgate Prime won't let you down. The tri-stage protection covers thermal, over-current, and short circuits, ensuring this device will continue to play.
HEAD TO HEAD COMPARISON

Rockford Fosgate Prime

BOSS Audio PT3000 Phantom

KEY FEATURES

:
+ Class D
+ Trusted brand
+ Good quality output

:
+ Class A/B circuitry.
+ 3000 watts max power.
+ Variable crossover.
+ Built in protection measures.



WHAT OUR TEAM THOUGHT

The simplicity of this amplifier is one of its stand-out features. It's a no-nonsense amplifier from a trusted brand that will last for years to come.

It makes for an extremely versatile two channel option that packs a real punch.
Read the complete review
Check out our article 10 Best Car Amplifiers in 2022 for more info.
Other product comparisons: