Battle Royale: Comparing the EWEMOSI Sound Bar to the MEGACRA TV Sound Bar
We will be looking at two popular products, the EWEMOSI Sound Bar and the MEGACRA TV Sound Bar. Not sure which is right for you? With so many great options on the market that's hardly surprising, so read on and see if we can help you reach a decision. Click here if you would like to see more product reviews in the same category.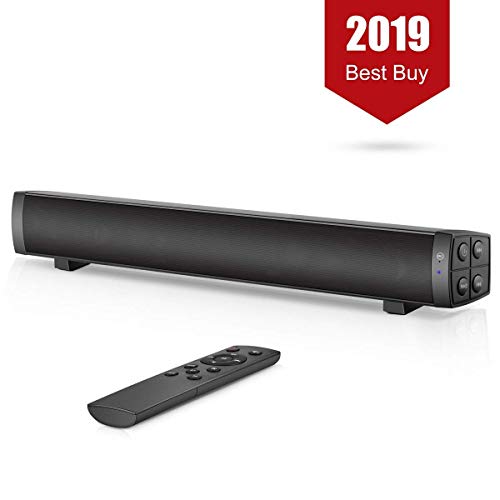 Everyone has different preferences, and we hope our frank reviews will make your decision easier. First, we will take a look at the EWEMOSI Sound Bar.

Next let's have a look at the MEGACRA TV Sound Bar.
HEAD TO HEAD COMPARISON
EWEMOSI Sound Bar
MEGACRA TV Sound Bar
KEY FEATURES
+ Budget Bluetooth soundbar.
+ Bass optimization.
+ Built-in microphone.


+ Angled soundbar design.
+ Four full-range speakers and dual tweeters with a bass reflex set-up.
+ Great DSP which provides EQ control.


WHAT OUR TEAM THOUGHT
This is an affordable option with decent audio that offers a few mod-cons, rendering it a valuable purchase.
These soundbars are an impressive option that has caught our attention in the past. The audio has great definition and punchy bass, and the three listening modes provided by each are very distinct. This is one of the best sound bars for a home theater.
Want to find out more?
You may also be interested in our article 8 Best Budget Soundbars in 2021.
Related product comparisons: