1 vs 1 Comparison
In today's comparison we invite you to see how the  Polk Audio T15 stacks up against the Sony SSCS5. Our tests and reviews can help point you towards models and brands that suit your needs. If you enjoy this article, you can also check out the full version here.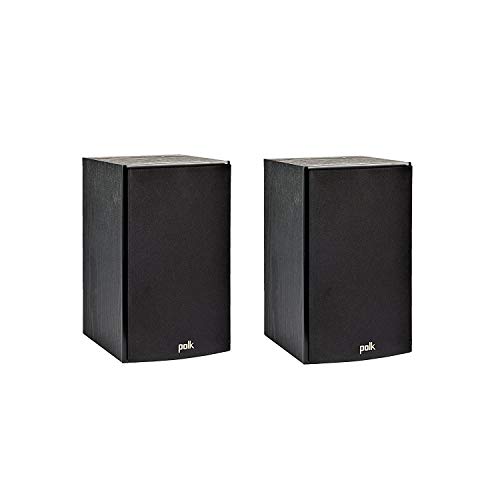 Everyone has different preferences, and we hope our frank reviews will make your decision easier. First, we will take a look at the  Polk Audio T15.

The challenger is the Sony SSCS5. Over to nose at what Sony is serving up, this versatile pair made our 10 best bookshelf speakers in 2022 article which you can read here. Essentially they are a newly upgraded model from their top-notch series. They make for a great 3-way class bookshelf speaker. They feature a rigid Mica Reinforced Cellular woofer, it measures 5.2" the composite diaphragm cellular nature actually boost bass frequencies giving it an edge over similarly sized drivers.
But what about the Sony SSCS5
The tweeter is 0.98" and the brand new additional super-tweeter is 0.75" and has wide dispersion despite its tiny size. Each has precise acoustic tuning to ensure absolute definition. The design also incorporates sound-absorbing felt to counter rear sound pressure issues. The high-performance components are housed in a sturdy all wood enclosure which is ported and provides optimal conditions for authentic audio reproduction, they have a peak power of 100 watts and are affordably priced.
HEAD TO HEAD COMPARISON

 Polk Audio T15

Sony SSCS5

KEY FEATURES

+ 200 watts peak power combined.
+ Nominal impedance.
+ Vented enclosure.



+ 3-way classified set.
+ Increased high frequency range.
+ 100 watt system.
+ Sony 3-ways professional level sound.
+ Great improvements.



WHAT OUR TEAM THOUGHT

They are high performing and exceptionally low priced, Polk make some very accessible products that are great quality without an unexpected price-tag.

This new set benefits from some awesome improvements. The MRC cones are heavy duty and handle impeccably, providing high performance well rounded audio.
Read our full review
Check out Music Critic's in-depth article Best Bookshelf Speakers Under $500 which includes even more information.
Related head-to-head product reviews: