Side-by-side comparison of the Bluetooth Headphones TaoTronics Wireless and the Mpow Flame Bluetooth Headphones
We take a look at two popular items, the Bluetooth Headphones TaoTronics Wireless and the Mpow Flame Bluetooth Headphones. You might think it all comes down to the price, but frankly there is a lot more to it. This article is part of a series called 10 Best Bluetooth Headphones Under $50 in 2023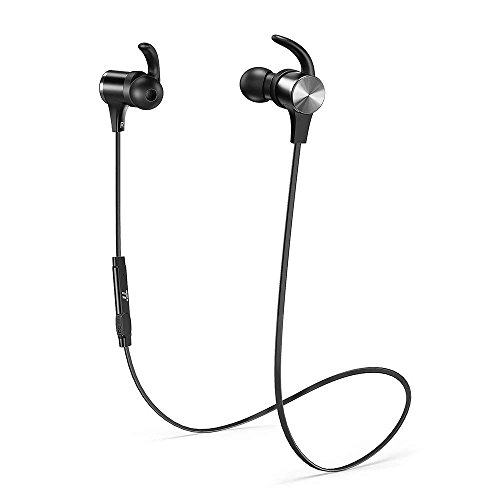 Everyone has different preferences, and we hope our frank reviews will make your decision easier. First, we will take a look at the Bluetooth Headphones TaoTronics Wireless.

Next up is the Mpow Flame Bluetooth Headphones.
HEAD TO HEAD COMPARISON

Bluetooth Headphones TaoTronics Wireless

Mpow Flame Bluetooth Headphones

KEY FEATURES

+ Super-portable.
+ 3 different earbuds.
+ Optimized audio.
+ Voice call microphone.
+ Noise canceling.



+ IPX certified.
+ New memory foam tips.
+ Non-slip nature and hooks to help keep them in place.
+ High definition sound.
+ Very competitively priced.



WHAT OUR TEAM THOUGHT

They are a great set, we like their magnetic clip-on portability, they have been nicely designed for traveling about with, serve up some great audio and are competitively priced at around 30 bucks.

The driver circuitry updates give these guys some great capabilities, they stay in pace really well during physical activities and are super-waterproof making them an ideal option if you like outdoor jogging to your jams.
Read our full review
Check out our article 10 Best Bluetooth Headphones Under $50 in 2023 for more info.
Similar Product reviews: