Select and Compare:  Sennheiser HD 650 Open Back Professional Headphone to the  STAX SR-007A MK2 Electrostatic Earspeaker
We take a look at two popular items, the  Sennheiser HD 650 Open Back Professional Headphone and the  STAX SR-007A MK2 Electrostatic Earspeaker. You might think it all comes down to the price, but frankly there is a lot more to it. You might also be interested in our article 10 Best Audiophile Headphones of 2019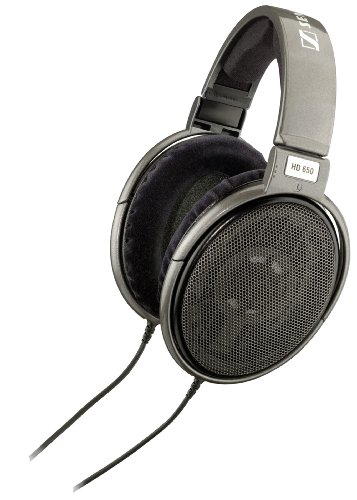 The first product we will be looking at is the  Sennheiser HD 650 Open Back Professional Headphone. This is one of our favorite earphones in 2019 .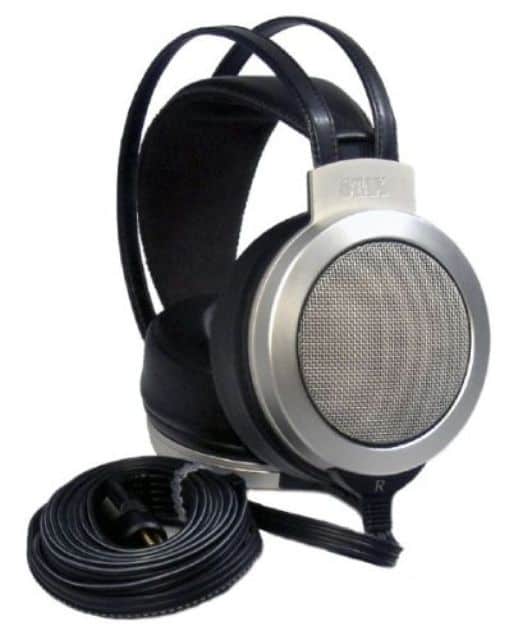 Now we will have look at an alternative, the  STAX SR-007A MK2 Electrostatic Earspeaker. These headphones are made in Japan using latest technology which helps improve high fidelity sound. It has a novice electrode structure which has fewer holes than the conventional electrodes found on the previous Earspeakers. The result is that the diaphragm has increased vibration producing even rich sound. You can see the gold plated electrodes through outer casing.
A closer look at the  Sennheiser HD 650 Open Back Professional Headphone
When it comes to Audiophile headphones or just ear phones in general Sennheiser is a name that cannot be forgotten. The HD 650 Open Back Professional headphones from Sennheiser is the best high fidelity headphone with rather reasonable pricing. The sound of this product is great by every means and the frequencies will be detailed and distinct. The acoustic silk causes precision damping over all frequencies. The THD (Total Harmonic Distortion) is a very low 0.05% so you can get the idea of how incredible the sound is. Sennheiser HD 650 is not a wireless headphone and is great for low sound environments like home or office.
Taking a closer look at the features of the  STAX SR-007A MK2 Electrostatic Earspeaker
STAX name is known for its delicate headphones that are designed for professional use. This one carries the same reputation and has all premium quality components ideally suited for home use. The metal housing is in fact quite rigid though allowing least to no distortion. It has a high price tag but when you look at the features it has and sounds it gives, it is justified!
HEAD TO HEAD COMPARISON
 Sennheiser HD 650 Open Back Professional Headphone
 STAX SR-007A MK2 Electrostatic Earspeaker
KEY FEATURES
+ High precision detailed sound with modern earbuds
+ Very low THD
+ Two-year international warranty


+ New technology with improved sound quality and earbuds
+ Comfortable and adjustable ear cups
+ Case included, great for home use.


WHAT OUR TEAM THOUGHT
 This product from Sennheiser is perhaps the best headphone from this brand on accounts of its high fidelity sound combined with comfortable experience. These earphones is worth every penny as it comes with a two year warranty which makes it a safe purchase.
 The STAX SR-007A MK2 is a looker too which gives us all the more reason to love this product. It is a masterpiece of detailed and careful Japanese audio engineering and high-quality materials. For all these qualities, they are definitely good value for money too. STAX SR-007A MK2 are not wireless headphones.
Would you like to know more?
Check out Music Critic's in-depth article 10 Best Audiophile Headphones of 2019 which includes even more information.
Find more comparisons: