Select and Compare:  Costzon New Professional Alto Eb Sax Saxophone to the   Merano GWD510BL E Flat Alto Saxophone
Today Music Critic will be comparing the  Costzon New Professional Alto Eb Sax Saxophone to the   Merano GWD510BL E Flat Alto Saxophone. Our tests and reviews can help point you towards models and brands that suit your needs. You might also be interested in our article 10 Best Alto Saxophones in 2023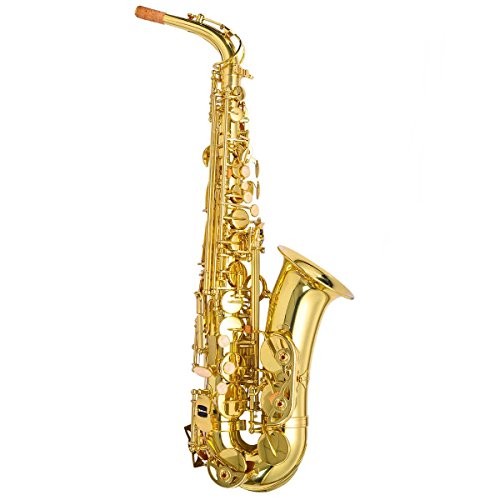 Contestant number one is the  Costzon New Professional Alto Eb Sax Saxophone. The New Professional is going to be the alto saxophone of choice for anyone reading this who is on the lookout for a budget priced sax. Coming in at well under the $200 mark this is definitely one for the bargain hunters. Keeping costs down is all well and fine, however, it is important to ensure you are still getting a decent quality product that is worth your while purchasing in the first place.

And now we will have a look at our second product, the   Merano GWD510BL E Flat Alto Saxophone. Merano Musical Instruments are a wonderful company and were established in the year 2000. Their company ethos is to create beautifully designed instruments accessible to everyone. Many of the original members of the company have years of personal experience playing in orchestras and bands meaning they know these instruments intimately. Brass, wind and bowed string instruments are their areas of expertise and each product is finely crafted with pride and care.
A closer look at the  Costzon New Professional Alto Eb Sax Saxophone
This alto saxophone has been marketed as a beginner alto saxophone but in actual fact, it is equally suited to intermediate level players. It boasts solid brass construction and is surprisingly elegant and durable for the price. It is lightweight and assembly is very easy making it ideal for younger musicians. Also, it has a real easy playing feel with forgiving fingerings and a very nice warm and resonating sound.
Let's take a closer look at the   Merano GWD510BL E Flat Alto Saxophone
Price-wise they are extremely competitive within the marketplace. Many of their products go for below wholesale price and they pride themselves on the highest caliber of customer service. Merano has a wonderful personable quality that really shines through with their customers often sharing musical anecdotes with those who get in touch.
HEAD TO HEAD COMPARISON

 Costzon New Professional Alto Eb Sax Saxophone

  Merano GWD510BL E Flat Alto Saxophone

KEY FEATURES

+ Budget price tag
+ Surprisingly high quality
+ Comes with a great range of accessories



+ Elegant design
+ Striking blue lacquer finish
+ Reasonably priced



WHAT OUR TEAM THOUGHT

Overall a decent horn for the price, ta number of accessories it comes with is a real bonus. Ideal for beginners or intermediate players on a budget.

A great beginner saxophone. Middle of the road in terms of price and quality and the blue finish is absolutely brilliant.
Read our full review
You may also be interested in our article 10 Best Alto Saxophones in 2023.
See more head-to-head comparisons of products: