Select and Compare: Seagull S6 Original to the Yamaha FG800 Acoustic Guitar
We will be looking at two popular products, the Seagull S6 Original and the Yamaha FG800 Acoustic Guitar. Not sure which is right for you? Read on and find the perfect item for your needs. This product comparison article is just one in a series titled 10 Best Acoustic Guitars Under $500 in 2021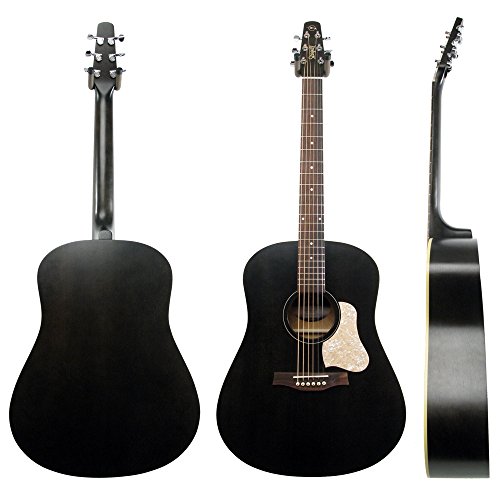 Let's get started by taking a close look at the Seagull S6 Original.

Next let's have a look at the Yamaha FG800 Acoustic Guitar.
HEAD TO HEAD COMPARISON

Seagull S6 Original

Yamaha FG800 Acoustic Guitar

KEY FEATURES

+ 3 different color styles to choose from, which makes you stand out from the rest
+ Truss rod for better pitch carrying and adjustments for lows and highs
+ Tilted headstock for easier tuning and better chord transitions



+ Unique wood choice with Nato, Okume, and spruce
+ Dreadnought body style for easy playing and loud volume
+ Packed kit that includes all the essentials to get you strumming quicker



WHAT OUR TEAM THOUGHT

Seagull is one of the best brands in acoustic guitars. They're well-known for their quality of craftsmanship and consistent, beautiful sound. They didn't cut corners here, which is why the S6 is on the list.

It's a classic string and body style on a not-so-classic wood choice, which makes it a very interesting twist on the modern guitar.
Discover more
Check out Music Critic's in-depth reviews which includes these two plus other potential contenders.
Similar Product reviews: