Battle Royale: Comparing the Marshall MG15CFX MG Series to the Fender Acoustasonic 15
Music Critic review products for professionals and enthusiasts, and are designed to help making a choice easier. There is a lot more to this sort of decision than price, so we see if we can help you decide which is best for your needs. For more information and product comparisons, check out our longer article here.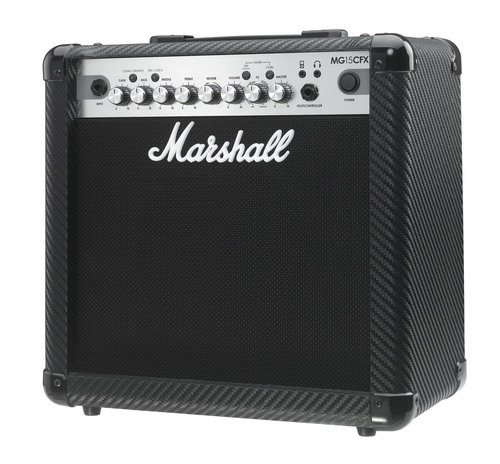 Let's get started by taking a close look at the Marshall MG15CFX MG Series. If you're looking for a guitar amp for small performances or for practicing, this Marshall is a fantastic choice. This amp is capable of producing great tone due to Marshall's years of experience combined with the latest digital technology.

Next up is the Fender Acoustasonic 15. This lightweight, highly portable guitar amp comes with a mic input, so it not only amplifies your guitar sound but also your vocals. It comes with two selectable channels and a chorus effect which makes it quite flexible for both public addresses and musical performances.
A deeper look at the features of the Marshall MG15CFX MG Series
The features add to the uniqueness of this product, making it different from other brands. It's basically a beginner amp that is also good for small performing setups. Most of the leading guitar players of the world use this amp as their practice amp.
HEAD TO HEAD COMPARISON

Marshall MG15CFX MG Series

Fender Acoustasonic 15

KEY FEATURES

+ 15 watts, making it a good practice amp.
+ Comes with 4 programmable channels, OD1, OD2, clean, and crunch.
+ Comes with an MP3 input.
+ Equipped with digital effects such as Phaser, Flanger, Chorus, Vibe, and Octave pedal effect (click here for full guide).



+ It has a power of 15-watts.
+ 6" Fender speaker that is capable of providing a high-frequency response.
+ Has a headphone jack.
+ Lightweight and ultra-portable, perfect for taking to gigs and performances.



WHAT OUR TEAM THOUGHT

The Marshall MG15CFX MG Series 15-Watt Guitar Combo is the go-to choice for many of the world's leading players as far as practicing is concerned. Who doesn't want to practice like a pro?

If you want that perfect sound from your amp and are concerned about the portability of it, the Fender Acoustasonic 15 is the right product for you.
Want to find out more?
Also see Music Critic's article The Top Acoustic Guitar Amp for Busking & Gigging in 2022 which includes even more information.
Similar Product reviews: