How do they stack up? The Fender Champion 20 vs the Fever GA-20
Music Critic review products for professionals and enthusiasts, and are designed to help making a choice easier. Not sure which is right for you? With so many great options on the market that's hardly surprising, so read on and see if we can help you reach a decision. If you would like to see more product comparisons from the same category, click here.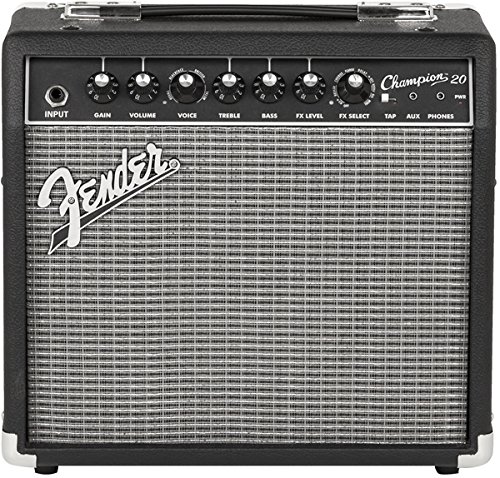 Contestant number one is the Fender Champion 20.

Next up is the Fever GA-20. Another product that comes at a reasonable price and is equipped with a number of features. You get 20 watts of power or enough to wake the neighbors, so be careful when turning up the volume on this baby.
HEAD TO HEAD COMPARISON

Fender Champion 20

Fever GA-20

KEY FEATURES

+ The EQ section of this amp lets you shape your sound the way you like it. Has lush effects like digital reverbs, vibratone, chorus, and delay.
+ Has an auxiliary port for plugging in your MP3 player so you can jam along with your favorite tunes.
+ Has a 1/8 inch headphone output jack.
+ Capable of supporting almost any genre of music; comes with knobs which go from clean to extremely distorted sounds.



+ Powerful at 20-watts.
+ Overdrive effect.
+ Scratch-resistant covering which makes it durable.
+ Comes with control functions like volume gain and tone for easy operation



WHAT OUR TEAM THOUGHT

 The Fender Champion 20 - 20-Watt Electric Guitar Amplifier is a champion as far as guitar sound amplification is concerned. From the powerto the built-in effects, everything about this guitar amp is perfect and it can be bought for under 500 dollars!.

 - This is a great practice amp for beginners available at an amazingly low price.
The Bottom Line
Check out Music Critic's in-depth article The Top Acoustic Guitar Amp for Busking & Gigging in 2023 which includes even more information.
Similar Product reviews: