Compare the OSD Audio AP650 to the Pioneer TSA1676R
In today's comparison we invite you to see how the OSD Audio AP650 stacks up against the Pioneer TSA1676R. Find out what separates these two items with the full comparison review below. You might also be interested in our article 10 Best 6.5 Speakers in 2023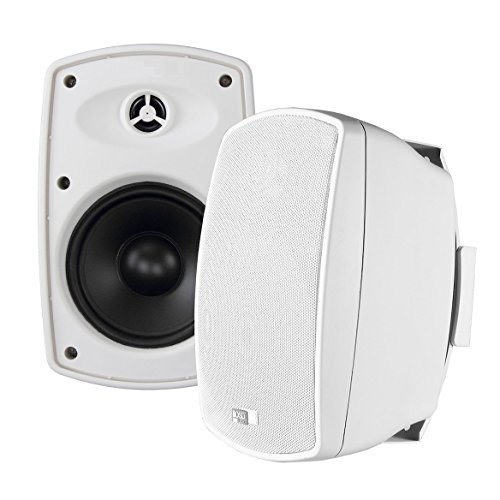 Everyone has different preferences, and we hope our frank reviews will make your decision easier. First, we will take a look at the OSD Audio AP650. These are the best 6.5-inch speakers if you're looking for a great indoor/outdoor two-way option due to their all-weather versatility. They have a solid construction and come in a classic black or white finish.

Next up is the Pioneer TSA1676R. When it comes to speakers, Pioneer knows a thing or two, having dealt with consumer electronics for the best part of almost a century. This Tokyo-based corporation began life as a radio and speaker repair shop, and today they manufacture some of the best-selling speakers available on the market.
A closer look at the OSD Audio AP650
The frequency range on the OSD Audio is fairly wide, ranging from 37Hz to 20KHz. The enclosure is ported for better bass response, but with outdoor use in mind, the circuitry and internal components are completely sealed and duly protected.
Taking a closer look at the features of the Pioneer TSA1676R
This pair of 6.5" speakers has an impressive maximum output power of 320 watts. They are incredibly low-priced for a high-class, 3-way set. They come hot off of Pioneer's next-generation TS-A series and have been refined and re-designed for optimal audio quality. They have improved bass, a more dynamic range, and better power handling, as well as a trendy new facelift.
HEAD TO HEAD COMPARISON

OSD Audio AP650

Pioneer TSA1676R

KEY FEATURES

+ High-end components
+ Weatherproof
+ Up to 150 watts of power

+ High-end patented design features
+ 320 watts
+ 3-way speakers
+ Diverse range

WHAT OUR TEAM THOUGHT

These are the best 6.5 speakers to mount outdoors for garden parties. They are exceptionally well made with high-quality materials, offering the best value for money. With a good frequency range and good sound quality, you can't go wrong.

These durable speakers are exceptionally valuable with some pretty high-end design features. If you're looking for premium sound quality at a decent price, these are your best bet.
Want to find out more?
Check out our article 10 Best 6.5 Speakers in 2023 for more info.
See more head-to-head comparisons of products: