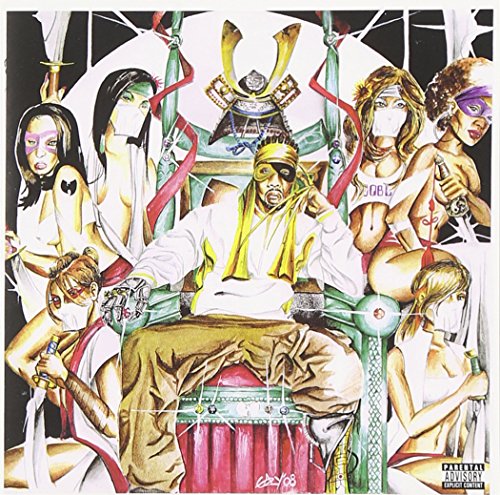 Release Date: Jun 24, 2008
Record label: Koch
Genre(s): Rap
Music Critic Score
How the Music Critic Score works
Digi Snacks - Mediocre, Based on 3 Critics
The Guardian - 60
Based on rating 3/5
RZA used all of his diplomatic skills to reconvene the fractured Wu-Tang Clan for last year's 8 Diagrams album, only to be rewarded with flat sales and sullen public griping from Raekwon and Ghostface Killah, so no wonder he sounds relieved to return to his blaxploitation superhero alter ego, Bobby Digital. Even as he has forged friendships with Quentin Tarantino and Jim Jarmusch, RZA has become almost completely estranged from mainstream hip-hop, building a bunker out of his usual lyrical motifs (you can play Wu-Tang bingo with the references to Shaolin, killer bees and the Five-Percent Nation) and enduring obsession with brooding 70s soul (Can't Stop Me Now makes brilliant use of a paranoid Spinners sample). Live instrumentation and Billie Holidayesque vocal hooks make Digi Snacks colourful, though never particularly surprising.
NOW Magazine - 40
Based on rating 2/5
The surprising question about the new recording by the RZA as alter ego Bobby Digital is not whether the outlandish masked get-ups, goofy comic strip scenarios and uninspired rhymes will undermine his credibility as the Wu Tang overlord, but whether he's lost his production touch. There are bound to be lengthy discussions on hip-hop blogs about the near-simultaneous appearance of a track called You Can't Stop Us Now on the new Nas self-titled album (see above), which employs a sample of the Whatnauts' Message From A Black Man in much the same way as the RZA uses it on his lead single from Digi Snacks, called You Can't Stop Me Now. It's a strange coincidence, but what's perhaps more problematic for the RZA than being upstaged by the higher-profile Nas is that five years ago MF Doom flipped that same Whatnauts sample for the King Geedorah joint Anti-Matter almost exactly like the RZA did.
Dusted Magazine
Their review was highly critical
Robert Diggs, who turns 39 this month, has recorded under more than a dozen names, but he's known primarily as RZA, the genius behind the boards of the Wu Tang Clan. A close second is Bobby Digital, his (comparatively speaking) lackluster solo project/alter-ego. After a seven-year hiatus, Bobby has returned with his third album, Digi Snacks. As is the custom, it's accompanied by an elaborate exposition chronicling the ongoing saga of our hero, RZA's savior of the streets.