How do they stack up? The Ultimate Support PRO-ST Pro Mic Stand vs the K & M Very Low Microphone Stand
Today Music Critic will be comparing the Ultimate Support PRO-ST Pro Mic Stand to the K & M Very Low Microphone Stand. Not sure which is right for you? Read on and find the perfect item for your needs. This article is part of a series called 10 Best Microphone Stands of 2019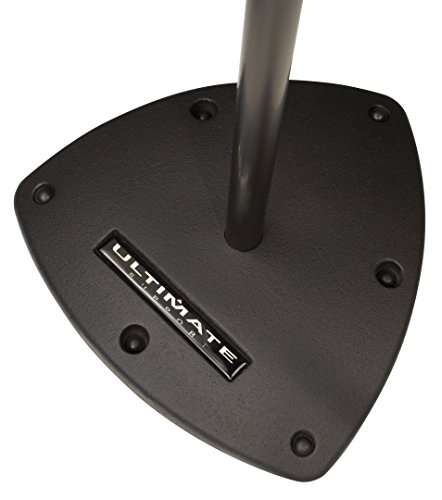 Let's get started by taking a close look at the Ultimate Support PRO-ST Pro Mic Stand.

Now we will have look at an alternative, the K & M Very Low Microphone Stand. If you are looking for a low height boom stand, then this microphone stand should make a good fit for you. The boom arm is made from two pieces so you can adjust the length according to your own preference. This stand is great for a bass drum or for specialty use. This is no ordinary stand, and it is pretty sturdy. If you try to push it down you will most likely fail. This is due to its tough and high quality tripod legs. It may seem a little on the expensive side, however, in return - you get a product that is sure to last for a long time.
HEAD TO HEAD COMPARISON
Ultimate Support PRO-ST Pro Mic Stand
K & M Very Low Microphone Stand
KEY FEATURES
+ Weighted Base
+ Compatible with most Microphones
+ Heavy Duty Clutch


+ Low height
+ Two-piece
+ Perfect for Bass Drum or Speciality Use


WHAT OUR TEAM THOUGHT
This microphone stand makes plucking the mic in and out a breeze. You can do it using just one hand. A lot of stands cannot do this, especially those that are foldable and light. This is what makes it great for those musicians that are a bit more energized on stage.
It is not only sturdy; it is quite portable as well. The tripod legs are foldable so you can easily carry it anywhere. It will not take up much space in your belongings as it is small and even more so when folded.
Read our full review
Also see Music Critic's article 10 Best Microphone Stands of 2019 which includes even more information.
See more head-to-head comparisons of products: