1 on 1 Testing
Trying to decide between two models? You might think it all comes down to the price, but frankly there is a lot more to it. If you would like to see more product comparisons and reviews in this category, click here.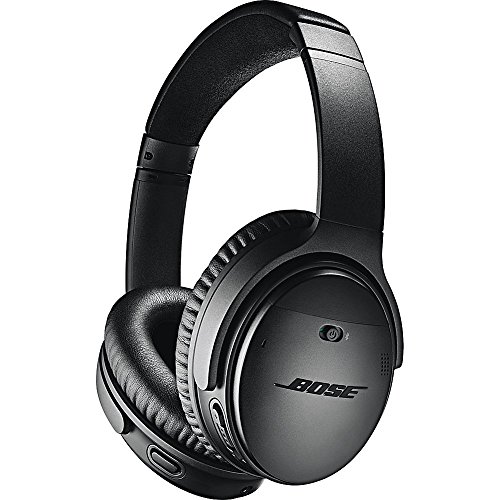 Contestant number one is the Bose QuietComfort 35 (Series II).

Next up is the COWIN E7 Pro.
HEAD TO HEAD COMPARISON
Bose QuietComfort 35 (Series II)
COWIN E7 Pro
KEY FEATURES
+ 0 latency.
+ First-rate noise canceling DSP.
+ Very comfy to wear for long periods.
+ Premium parts.


+ Pro noise cancellation.
+ New and improved mic.
+ Affordable option.
+ Comfy fit.
+ 30 hours battery life.


WHAT OUR TEAM THOUGHT
The audio is exceptional, they are fully-immersive and built to last. They pack in some fantastic mod-cons and their noise canceling properties are second to none.
They provide a great affordable alternative to some of the premium models we have looked at today.
Read our full review
Check out Music Critic's in-depth article 10 Best Wire-free Headphones in 2019 which includes even more information.
See more head-to-head comparisons of products: