Side-by-side comparison of the Kala KA-15S Mahogany Soprano and the Sawtooth ST Mahogany
We will be looking at two popular products, the Kala KA-15S Mahogany Soprano and the Sawtooth ST Mahogany. The Music Critic reviews can help point you towards models and brands that suit your needs. If you enjoy this article, you can also check out the full version here.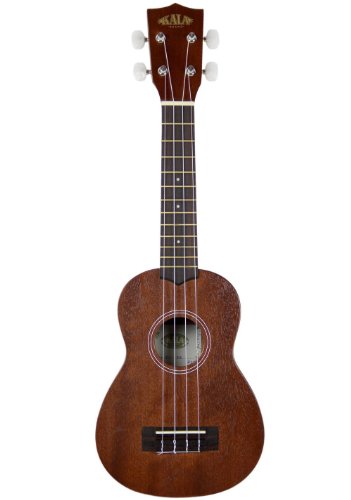 Everyone has different preferences, and we hope our frank reviews will make your decision easier. First, we will take a look at the Kala KA-15S Mahogany Soprano.

The second product we will be examining in this comparison is the Sawtooth ST Mahogany. From guitars to drums, Sawtooth provide some best value music instruments to brighten up your experience. Years of hardship and experience has made Sawtooth amongst the best known manufacturers of musical instruments.
A good look at the Sawtooth ST Mahogany
Since the start of this company the owner dreamt of providing musicians with instruments that can break the so-called barriers for achieving something out of this world. Here at sawtooth, you'll get to meet some passionate music lovers that are here to change the stereotypes.
HEAD TO HEAD COMPARISON
Kala KA-15S Mahogany Soprano
Sawtooth ST Mahogany
KEY FEATURES
+ Outstanding build quality never is seen in an affordable ukulele before.
+ Aquila nylgut strings output warm, sweet and harp-like tone.
+ Rosewood fingerboard and bridge.

+ Top, back, sides and neck are made up of supreme mahogany wood.

+ Aquila Strings offer warm, sweet and balanced tone.

+ Geared tuning keys provide precise tuning.
WHAT OUR TEAM THOUGHT
 This ukulele is an absolute choice for beginners who are looking for an affordable yet best partner. With mahogany body / neck, premium Aquila nylgut strings and satin finish KA-15S holds every element you can expect from a high-end ukulele. Looking for an electric? See these electric Ukulele options.
 One would never regret after investing in the mahogany soprano ukulele by sawtooth. With Aquila strings, geared tuning keys and natural satin finish this ukulele is an absolute beast for beginners.
Read our full review
You might also be interested in Music Critic's in-depth article on this topic, The Top 10 Rated Ukulele Brands of 2021.
Find more comparisons: