Side-by-side comparison of the Enacfire E18 Wireless Earbuds and the TBI Pro True Wireless
See how the Enacfire E18 Wireless Earbuds stacks up against the TBI Pro True Wireless in today's product comparison. Not sure which is right for you? With so many great options on the market that's hardly surprising, so read on and see if we can help you reach a decision. For more information and product comparisons, check out our longer article here.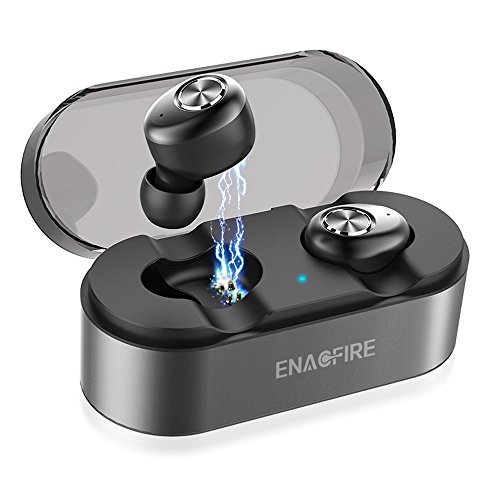 First, let's have a look at the Enacfire E18 Wireless Earbuds.

The second product we will be examining in this comparison is the TBI Pro True Wireless.
HEAD TO HEAD COMPARISON
Enacfire E18 Wireless Earbuds
TBI Pro True Wireless
KEY FEATURES
+ Durable model.
+ Good audio definition.
+ Low priced true wireless.
+ 15-hour battery life.


+ Sports model with flexible auricle fins.
+ Up-to-date chip.
+ Incredible battery life


WHAT OUR TEAM THOUGHT
They have great dynamics and a good amount of headroom. They outperform the majority of similarly priced sets.
It ticks a heck of a lot of boxes and the battery time gives you an entire day of audio not that we would recommend listening for 24 hours straight!
Read the complete review
Also see Music Critic's article 10 Best True Wireless Earbuds Under $50 in 2021 which includes even more information.
Similar Product reviews: