1 vs 1 Comparison
We take a look at two popular items, the Sony MDR7506 Professional Large and the Sony MDRXB50AP Extra Bass Earbud. Not sure which is right for you? Read on and find the perfect item for your needs. If you would like to see more product comparisons and reviews in this category, click here.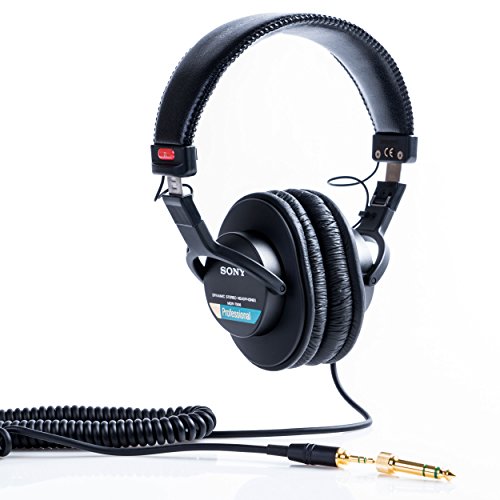 Everyone has different preferences and priorities, so to make choosing easier we have attempted to give a frank review of the products. Let's start with the Sony MDR7506 Professional Large.

Next let's have a look at the Sony MDRXB50AP Extra Bass Earbud.
HEAD TO HEAD COMPARISON
Sony MDR7506 Professional Large
Sony MDRXB50AP Extra Bass Earbud
KEY FEATURES
+ Industry leading sound
+ Classic design
+ Durability
+ Reliability


+ Extra bass
+ In-ear design
+ Lightweight
+ Mic and button control
+ Comfortable


WHAT OUR TEAM THOUGHT
Putting these headphones on will make you feel like a true professional. They have a really cool look that is not flashy but hints that you're here to get things done. The sound is pristine and clear so you can hear every nuance necessary in your work.
The Sony MDRXB50APs are designed to bring more bass in a smaller package and they deliver on that promise. With a higher bass frequency involved, they pack more of a punch than most other in-ear headphones. These headphones are suited for workouts, at the office or at home. They are very versatile and reliable.
Want to find out more?
Check out our article 10 Best Sony Headphones In 2021 for more info.
Similar Product reviews: