How do they stack up? The Edifier R1700BT Bluetooth Bookshelf vs the Micca PB42X Powered Bookshelf Speakers
Music Critic review products for professionals and enthusiasts, and are designed to help making a choice easier. The team take this task very seriously - two products enter, but only one can leave. This article is part of a series called 10 Best Powered Bookshelf Speakers in 2021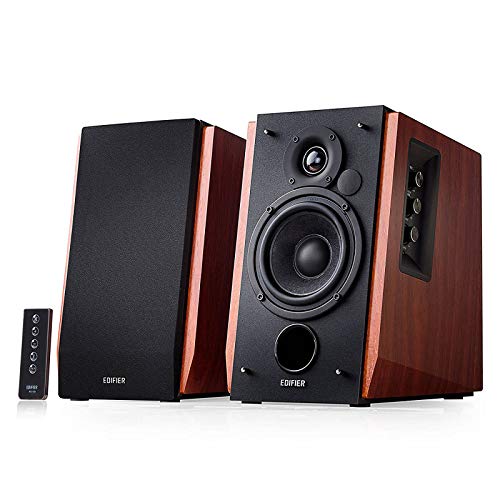 Contestant number one is the Edifier R1700BT Bluetooth Bookshelf.

Next up is the Micca PB42X Powered Bookshelf Speakers.
HEAD TO HEAD COMPARISON
Edifier R1700BT Bluetooth Bookshelf
Micca PB42X Powered Bookshelf Speakers
KEY FEATURES
+ Bluetooth 4.0 connectivity
+ Easy-to-use remote control
+ Quality, distortion-free sound
+ Excellent bass
+ Two-year warranty


+ Big bass
+ High-performance speakers
+ Modern style
+ Small and compact
+ Robust sound


WHAT OUR TEAM THOUGHT
They offer powerful sound for such small speakers, and the Bluetooth connectivity makes them easy to use and to sync up with all your devices.
The carbon fiber woofer really gives these bookshelf speakers something extra in the bass department that other bookshelf speakers cannot offer.
Discover more
Music Critic did a post with even more information on this topic. Click here to see it.
Other product comparisons: