1 on 1 Testing
In this comparison we put the Garritan Instant Orchestra Piano Virtual Studio Technology and Synthogy Ivory II Grand Pianos head to head in a battle to find out which wins the specifications war. You might think it all comes down to the price, but frankly there is a lot more to it. This product comparison article is just one in a series titled 8 Best Piano VST of 2023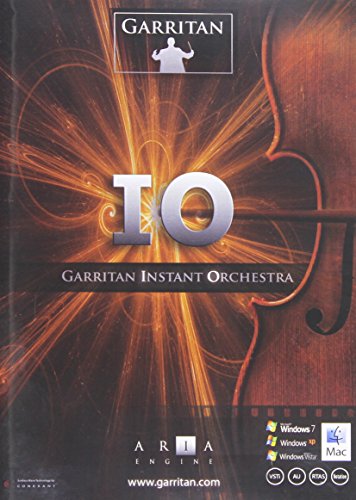 Contestant number one is the Garritan Instant Orchestra Piano Virtual Studio Technology.

The second product we will be examining in this comparison is the Synthogy Ivory II Grand Pianos. This Virtual Studio Technology from Synthogy features sounds which are the result of groundbreaking new technology. A new interface and an expansive set of samples for creating new tones make this VST a top choice. It also features Sympathetic String Resonance, one of the most important and sought-after qualities in pianos.
A closer look at the Synthogy Ivory II Grand Pianos
It explores the more complex sympathetic strings and doesn't rely on ordinary sine waves. Instead, it uses a new custom engine. This is the result of years of experience on the part of the engineers at Synthogy, who are dedicated to making synthetic pianos sound as sweet as real pianos. This software is a lot more playable than many others like it - anyone can use it.
HEAD TO HEAD COMPARISON

Garritan Instant Orchestra Piano Virtual Studio Technology

Synthogy Ivory II Grand Pianos

KEY FEATURES

+ Conexant Endless Wave technology to stream multiple orchestras.
+ Incredible choice of orchestral sounds.
+ Instant creations.



+ Sympathetic String Resonance.
+ 18 levels of velocity from each piano.
+ High-level playability and fidelity.



WHAT OUR TEAM THOUGHT

What's not to like when you can produce that orchestral sound in no time at all? This product cuts your work in half; orchestras aren't easy to achieve even at the synthetic level. This is the perfect software for musicians looking to create an orchestra without spending endless days recording one live.

This is the top effort by Synthogy, made for professional musicians who are serious about reproducing grand pianos and want to create something magical. The improvements to this software are obvious, which justifies the high price tag..
Read our full review
Music Critic did a post with even more information on this topic. Click here to see it.
See more head-to-head comparisons of products: