Battle Royale: Comparing the Truetone 1 SPOT PRO CS7 to the Caline CP-05
Music Critic review products for professionals and enthusiasts, and are designed to help making a choice easier. There is a lot more to this sort of decision than price, so we see if we can help you decide which is best for your needs. For more information and product comparisons, check out our longer article here.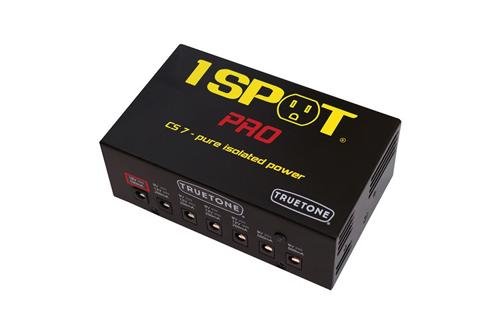 Let's get started by taking a close look at the Truetone 1 SPOT PRO CS7.

Next up is the Caline CP-05.
HEAD TO HEAD COMPARISON

Truetone 1 SPOT PRO CS7

Caline CP-05

KEY FEATURES

+ Lots of versatile outputs
+ Intentional input
+ All cables included along with pedalboard mounting bracket



+ Seven 100mA /1 high current 9v outputs, one 12v output, and one 18v output
+ Unbeatable value for money
+ Bright LEDs light up the entire board



WHAT OUR TEAM THOUGHT

It's a superb product that offers a wide range of channels and the ability to switch between 9v and 12v input on five of the channels. We also loved all the accessories that it comes with.

If you're looking for a bargain, then you can't go wrong with this product. It might not be up to a professional's high standards, but for amatuers and hobbyists then it provides ample quality, in our opinion.
Want to find out more?
Also see Music Critic's article 10 Best Pedal Power Supplies in 2023 which includes even more information.
Similar Product reviews: