Compare the Avantree 40 hr Wireless Bluetooth to the Sennheiser GAME ONE
Trying to decide between two models? Find out what separates these two items with the full comparison review below. You might also be interested in our article 10 Best PC Gaming Headphones in 2019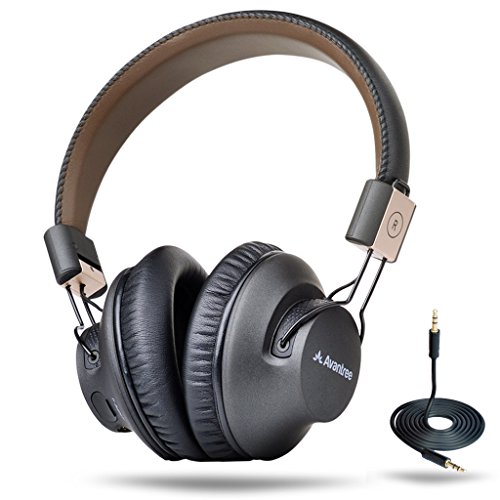 Contestant number one is the Avantree 40 hr Wireless Bluetooth.

And now we will have a look at our second product, the Sennheiser GAME ONE.
HEAD TO HEAD COMPARISON
Avantree 40 hr Wireless Bluetooth
Sennheiser GAME ONE
KEY FEATURES
+ 40-hour battery life
+ Lightweight and comfortable
+ Multiple connections
+ Superior Hifi sound
+ Lag-free audio


+ Accurate sound
+ Noise-canceling mic
+ Convenient mute button
+ Exceptional comfort
+ Versatile and compatible


WHAT OUR TEAM THOUGHT
Not only are these headphones great for gaming, but for watching dynamic TV and movies. Anyone who is looking to have some of the highest quality, accurate audio will love these headphones.
When it comes down to it, the most important aspects are sound quality and comfort. That's exactly what you get with these headphones. You will not be disappointed with the level of quality they provide.
Want to find out more?
Check out Music Critic's in-depth article 10 Best PC Gaming Headphones in 2019 which includes even more information.
Find more comparisons: