Select and Compare: Logitech G633 Artemis Spectrum to the One Odio Bluetooth Over-Ear Headphones
In this brief comparison, we are going to be putting two products head to head. Find out what separates these two items with the full comparison review below. If you would like to see more product comparisons from the same category, click here.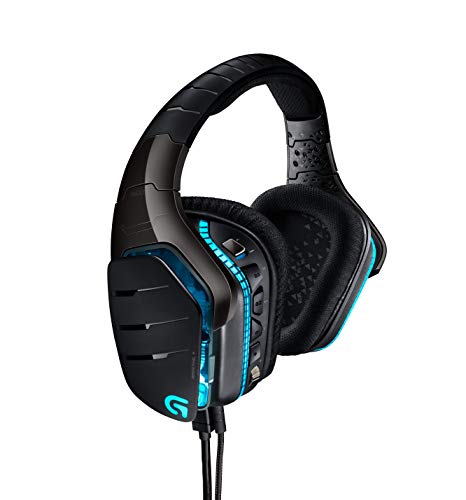 Let's get started by taking a close look at the Logitech G633 Artemis Spectrum.

The challenger is the One Odio Bluetooth Over-Ear Headphones.
HEAD TO HEAD COMPARISON
Logitech G633 Artemis Spectrum
One Odio Bluetooth Over-Ear Headphones
KEY FEATURES
+ Foldable boom mic
+ Exceptional sound
+ LED customization
+ Advanced gaming audio
+ Programmable keys


+ 30-hours of playback
+ Bluetooth
+ Hifi Sound
+ Comfortable fit
+ Foldable


WHAT OUR TEAM THOUGHT
Coming in hot with a bang, the first pick on our list has some of the best gaming sound you will find in PC gaming headsets. The mic clarity lets your friends hear you perfectly. They are comfortable enough to wear for extended gaming sessions, making them one of the best gaming headsets to purchase.If you're not looking for gaming headsets exclusively, our review on PC headphones might be more suited!
The sound quality on this wireless headset is really one of the best. The battery life doesn't die automatically if you forget to turn these wireless headsets off - they turn themselves off to save battery. This is one of the best gaming headsets for people who often forget to charge them, making it a top choice.
Would you like to know more?
Also see Music Critic's article 10 Best PC Gaming Headphones in 2021 which includes even more information.
Find more comparisons: