1 on 1 Testing
In this brief comparison, we are going to be putting two products head to head. There is a lot more to this sort of decision than price, so we see if we can help you decide which is best for your needs. For more information and product comparisons, check out our longer article here.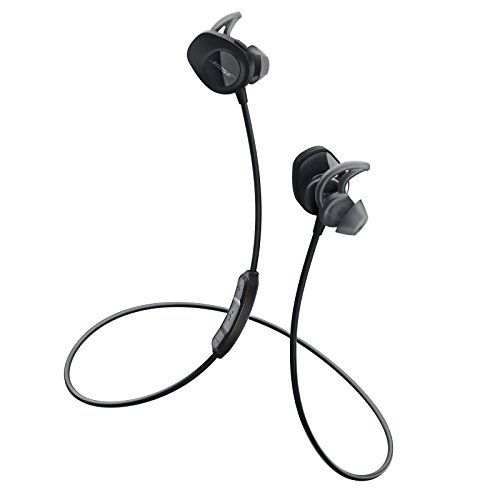 Everyone has different preferences and priorities, so to make choosing easier we have attempted to give a frank review of the products. Let's start with the Bose Soundsport Wireless Headphones.

The second product we will be examining in this comparison is the Legato Bluetooth Retractable Neckband Headphones.
HEAD TO HEAD COMPARISON

Bose Soundsport Wireless Headphones

Legato Bluetooth Retractable Neckband Headphones

KEY FEATURES

+ Exceptional sound quality
+ Stay right where you want them
+ Very comfortable
+ Easy maneuverability
+ Lightweight



+ 14mm driver
+ 10-hour playtime
+ Retractable earbuds
+ Lightweight
+ Clear sound quality



WHAT OUR TEAM THOUGHT

The sound quality is hands down the best you will get in this price range with in-ear headphones. Having music pulsing organically into your ears can really take you into a different state. They are simply a pleasure to listen to. Best for music lovers or sound effects in movies, or if you just need a little more bass to overcome outside noise.

Pacing around the office with the commission of the next deal at the tip of your tongue will be seamless with these headphones. They are truly comfortable and hard to notice around your neck. Very conveniently retracting the ear-buds keeps them stylish and tidy. For calls, music, and movies, everything comes through clearly. They are a great choice for a business-person in action.
Read our full review
You may also be interested in our article 10 Best Neckband Headphones in 2022.
Other product comparisons: